30 Herbert Street
An imposing modern classic, reminiscent of Art Deco architecture, 30 Herbert Street is a six-storey office building developed by Ronan Group in the heart of Georgian Dublin, and part of our investment portfolio for many years until sold to Irish Life in 2014.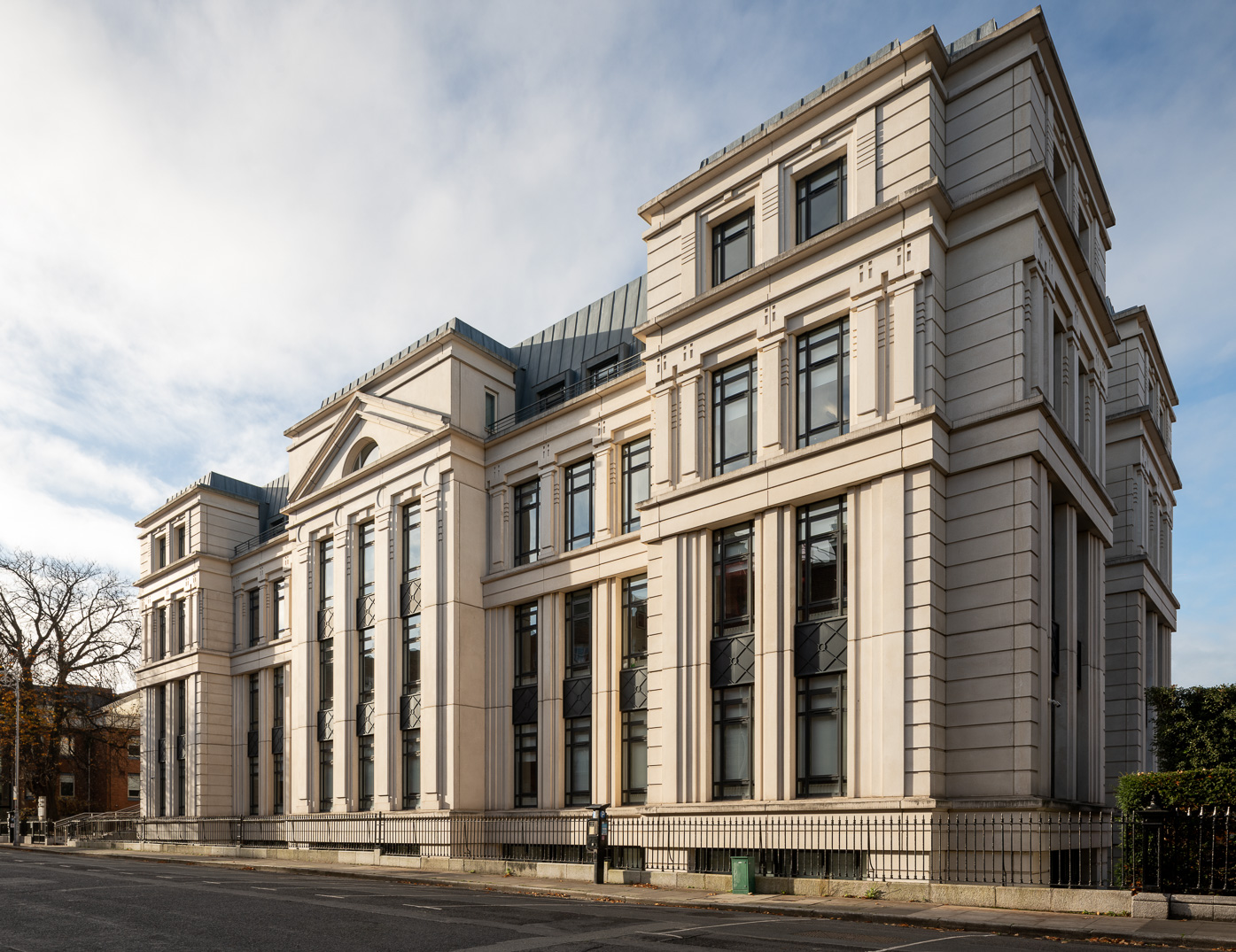 Complementing the character of the Georgian Core in which it is located, its distinctive architectural grandeur contributes significantly to this historic streetscape, respecting the setting of neighbouring protected structures within this architectural conservation area.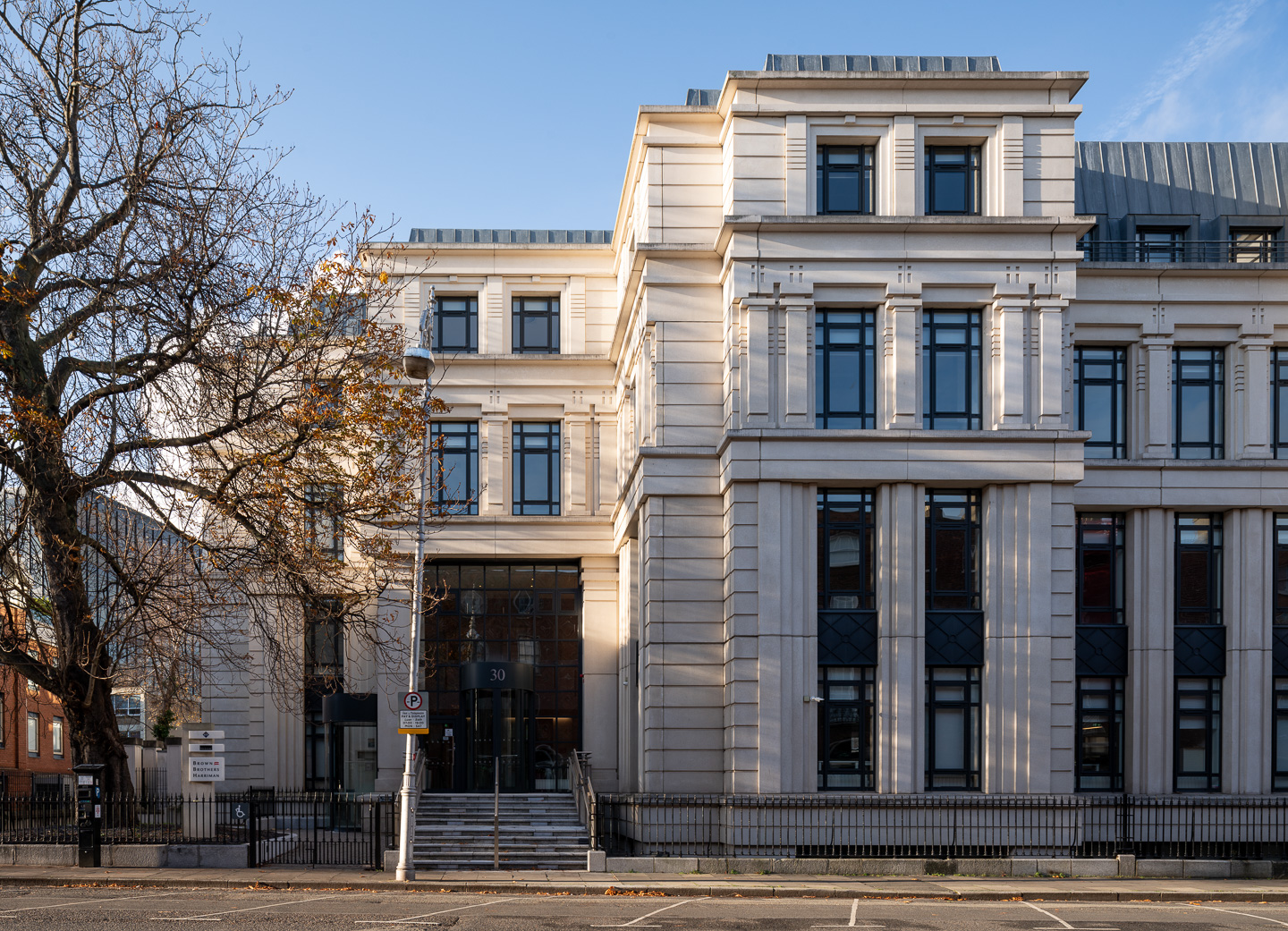 Our vision for 30 Herbert Street gave legal firm Matheson a commanding presence at a prestigious address in Dublin's central business district with the benefit of flexible interiors. The dramatic classical façade sets the tone for its impressive double-height reception and beautifully designed open plan floors.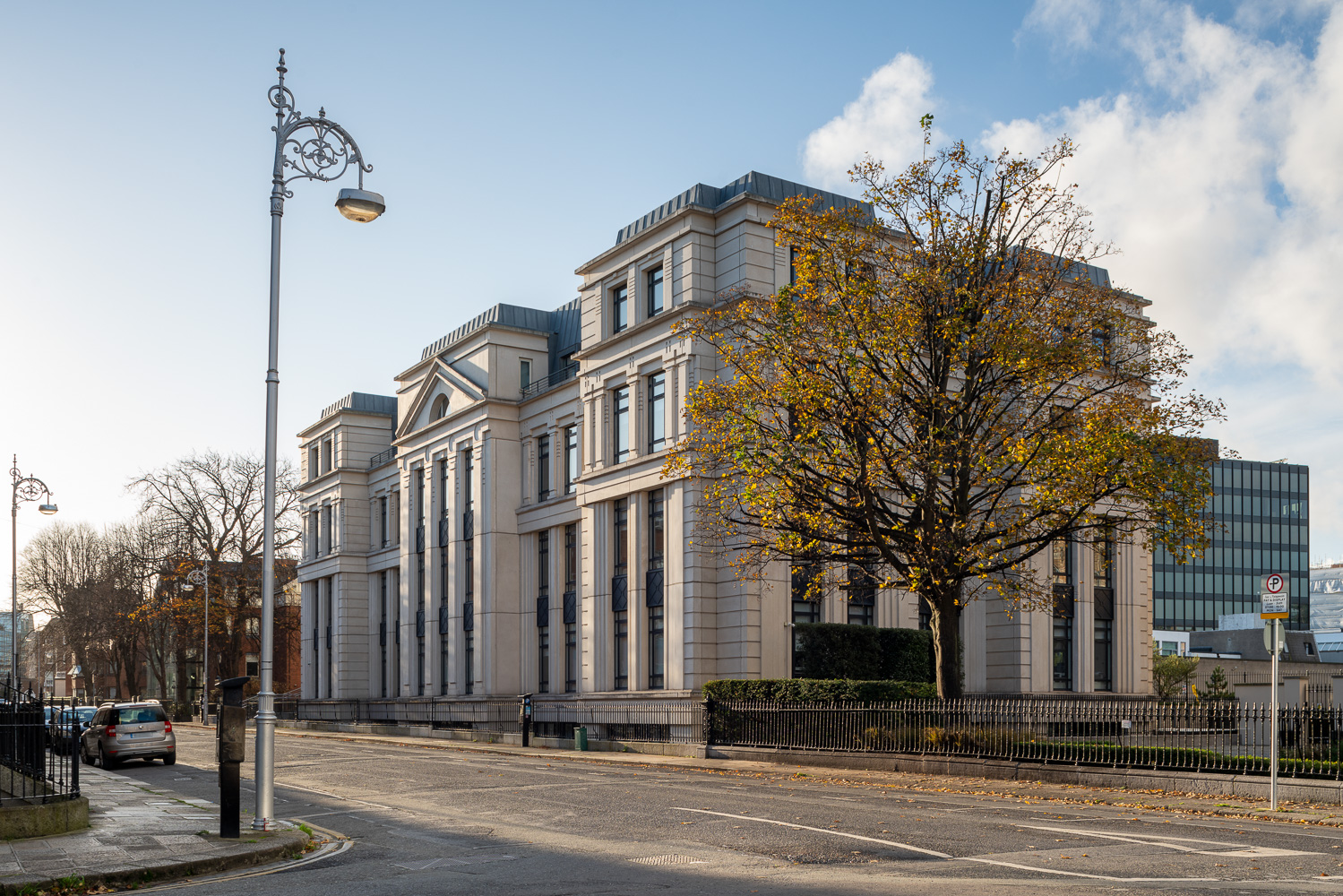 Strong pilasters and projecting and recessed elements together with the pediment feature on its mansard roof brought this unique frontage to life. Finished in reconstituted stone, its neo-classical style sits comfortably among other local landmarks such as the Pepper Canister Church on Mount Street Crescent.