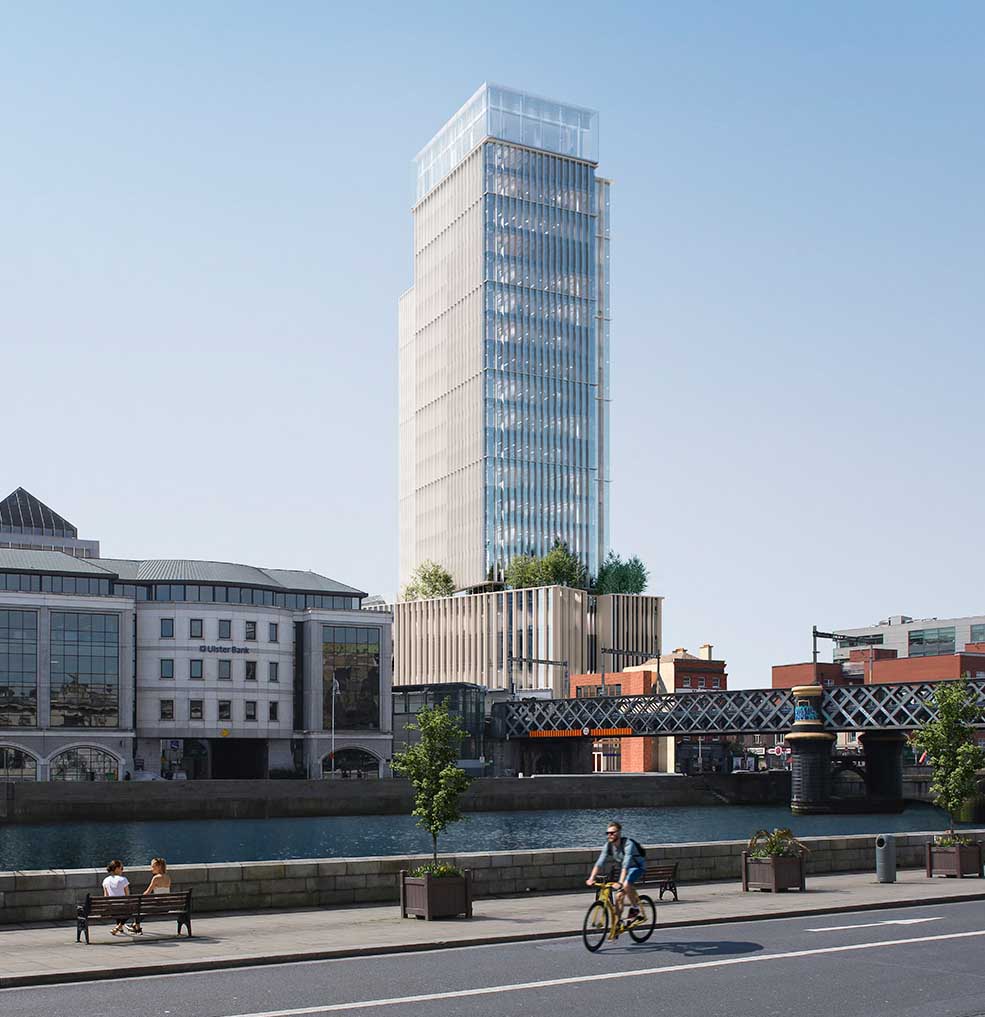 Extraordinary outcomes require bold vision and strength of conviction. We continually challenge ourselves to transcend the ordinary; to bring excellence to everything we do. We strive to deliver architecture that enhances our cities; to create places that inspire; and to make built environments greener, smarter and healthier under our long-term stewardship.
Our destinations have been commended for exceptional architectural design because we stay true to our vision and principles. We have led the way in sensitive urban regeneration and best-in-class development, and continue to positively impact the cities in which we work.
We push boundaries and we never give up on our ambition to create memorable places.
In The Spotlight
Our
Performance
Convention Centre Dublin
We delivered the world's first carbon neutral convention centre in the Dublin docklands, one of the city's most iconic buildings.
Facebook EMEA HQ Dublin
We secured the second largest letting in the history of the Irish State, and are constructing one of the greenest office buildings in Europe at Fibonacci Square, Ballsbridge.
Salesforce Tower Dublin
We are building the greenest Salesforce Tower in the world, which represents the largest office letting in the Irish market.
Codling Wind Park
We conceived Ireland's largest offshore wind farm, poised to be Ireland's largest ever foreign direct investment.
Westin & Ritz-Carlton
We introduced to Ireland two of the world's leading luxury hotel brands.
€375 million
We transacted the first commercial real estate securities deal in Ireland.
Spencer Place Residential
We are delivering one of the first purpose built multifamily schemes in Dublin Docklands.
Urban Regeneration Specialists
We delivered Ireland's largest urban regeneration project at Spencer Dock; and secured the largest planning permission ever granted in Central London at Battersea Power Station.
Champions of Sustainability
We have a 40-year track record in forestry and renewable energy investments, and delivering world-leading green buildings.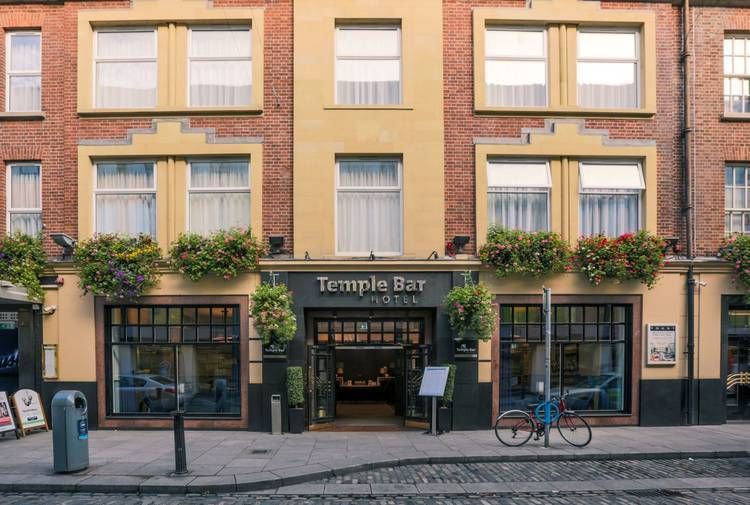 The Temple Bar Hotel is among the first of many development deals, kickstarting the area's transformation from a former bus depot into Dublin's main tourist quarter.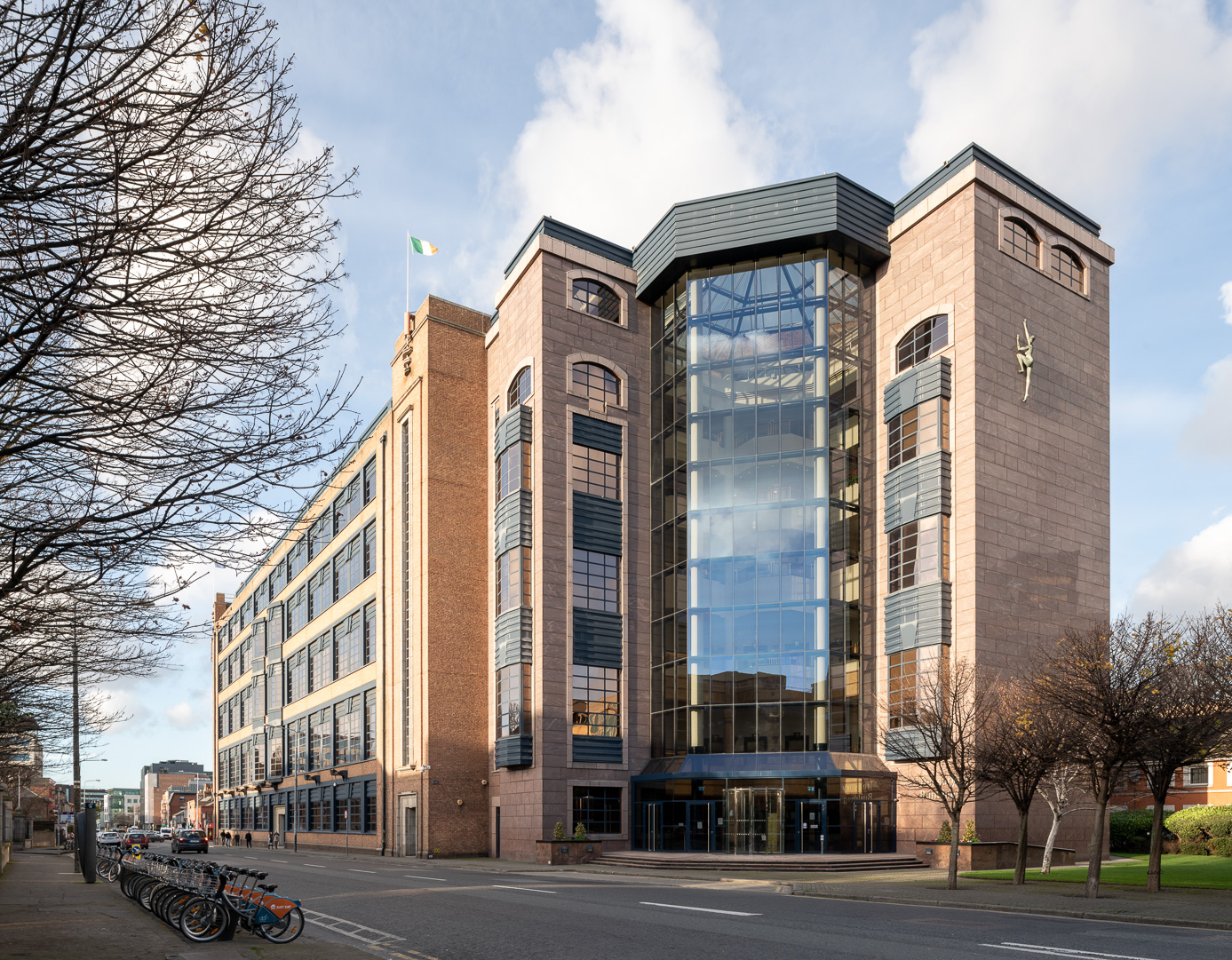 The historic Boland's Bakery is reimagined as the Treasury Building, landing Ireland's National Treasury Management Agency (NTMA) as its first tenant.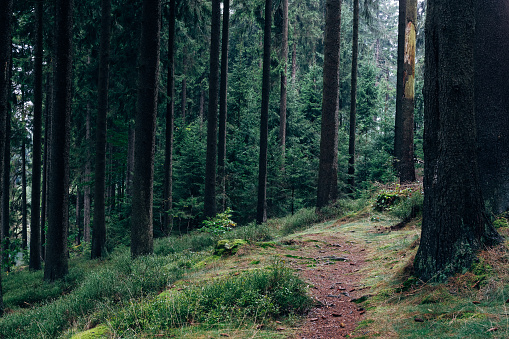 Forestry investments mark a new move into green investing.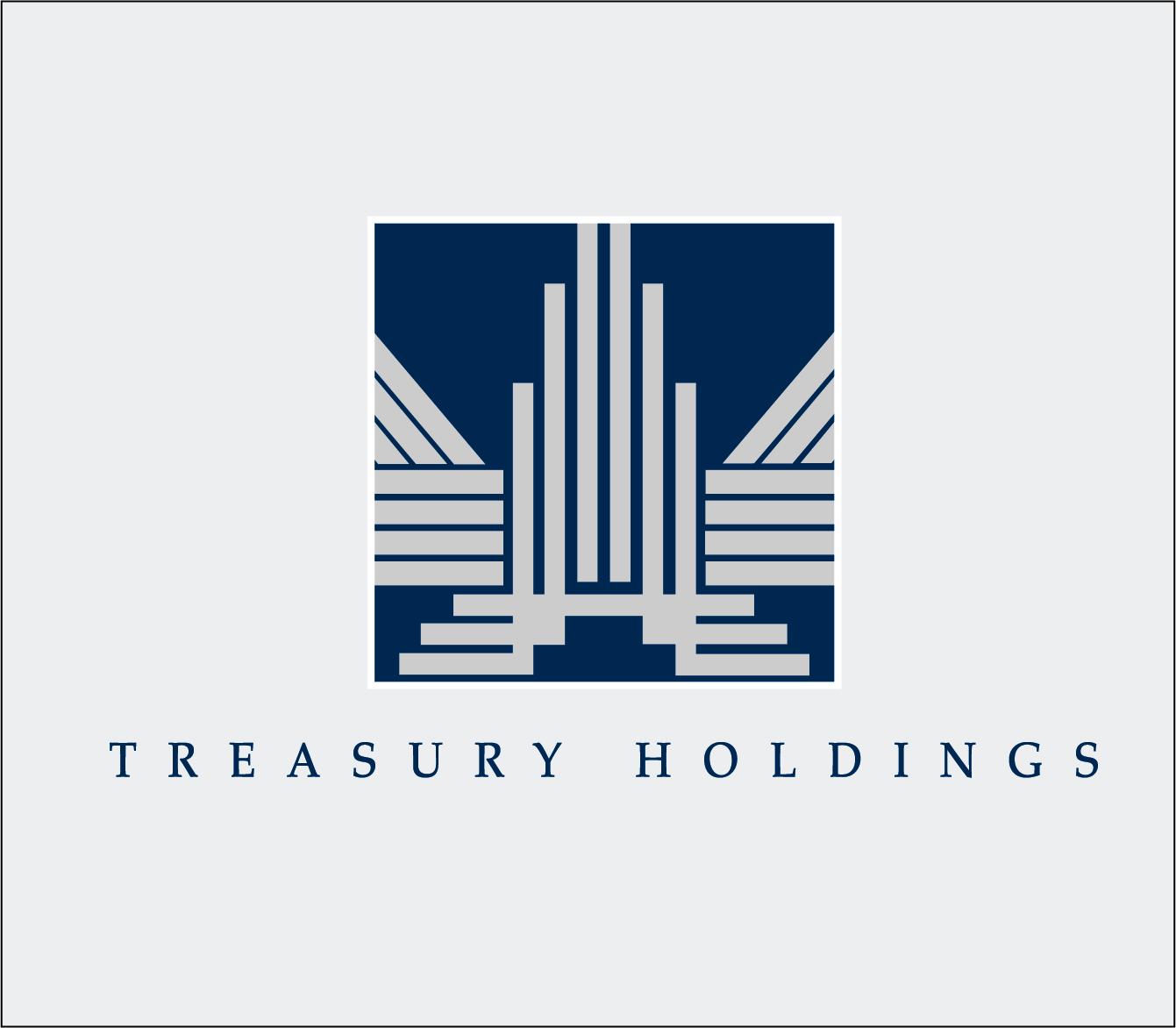 Treasury Holdings is co-founded by John Ronan in 1989.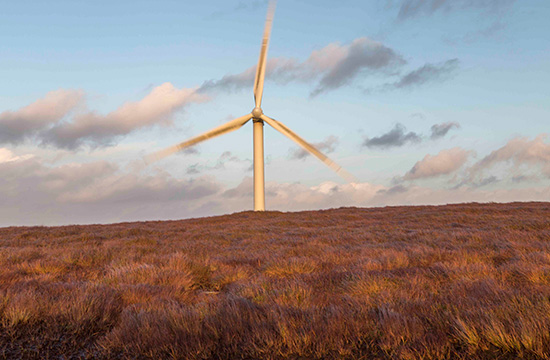 The group expands its clean energy investments with the development of onshore wind projects such as Arigna Wind Farm, among others.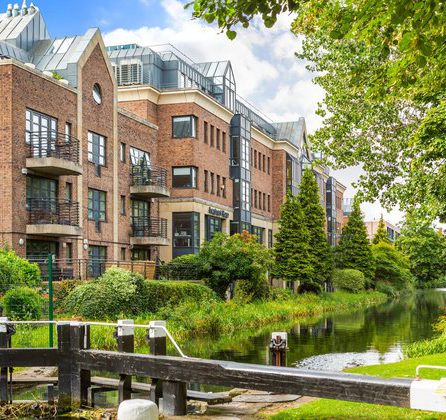 Percy Exchange office and apartment scheme developed by Ronan Group at Percy Place, Dublin 4, in 1991. The 5-storey office building overlooking the Grand Canal is held in our investment portfolio.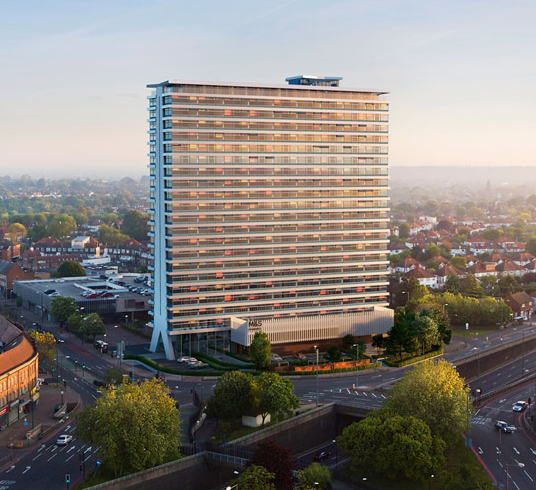 Joint venture with GE Capital leads to Hermes portfolio acquisition of 11 UK properties comprising office, retail and industrial assets in 1997, including the distinctive Tolworth Tower, Kingston on Thames.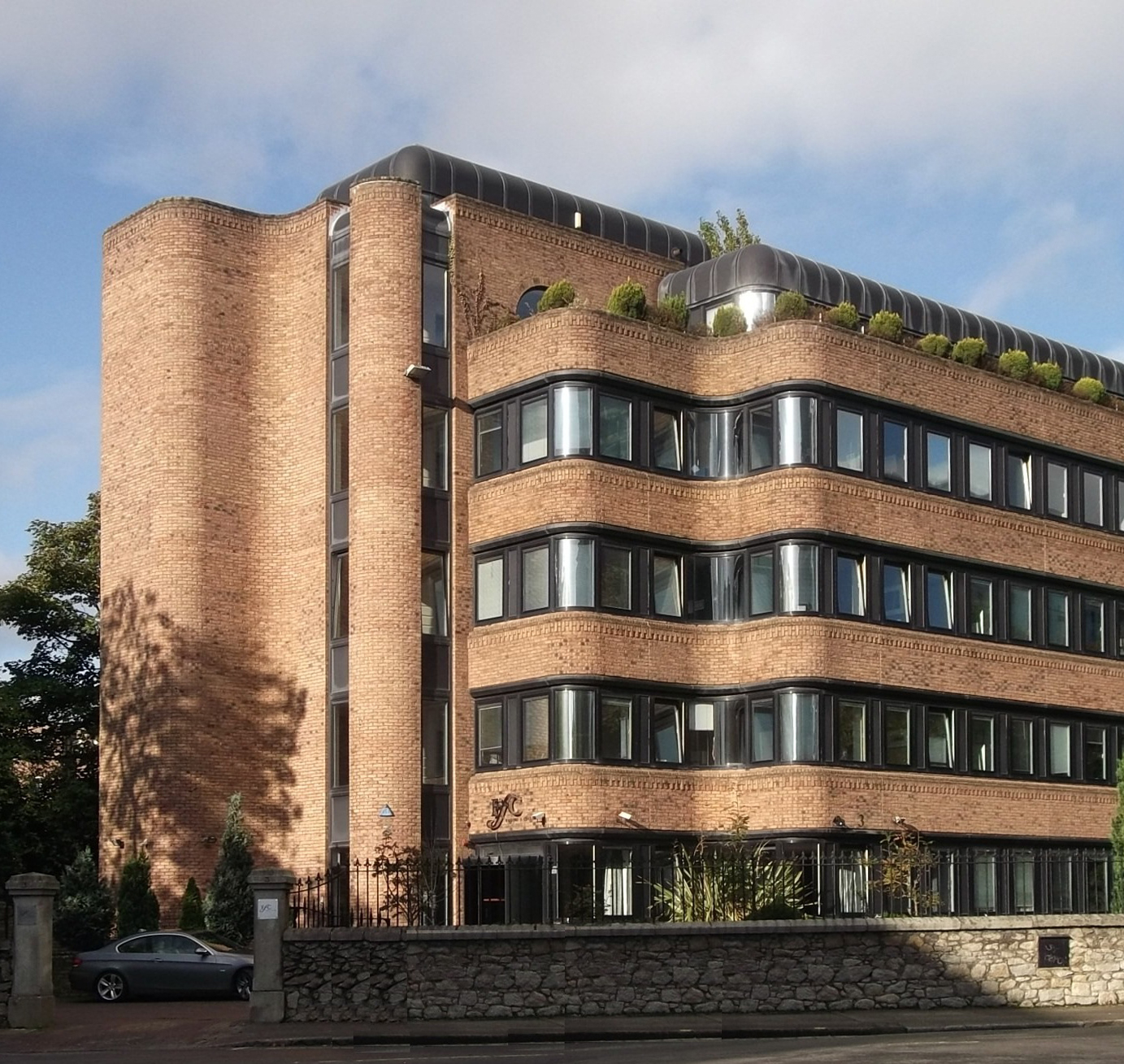 Temple Chambers, Burlington Road, Dublin 4 developed in the early 1990's and leased to 'Top 5' legal firm, Matheson. The distinctive six-storey office building is now home to leading Irish law firm Eugene F Collins.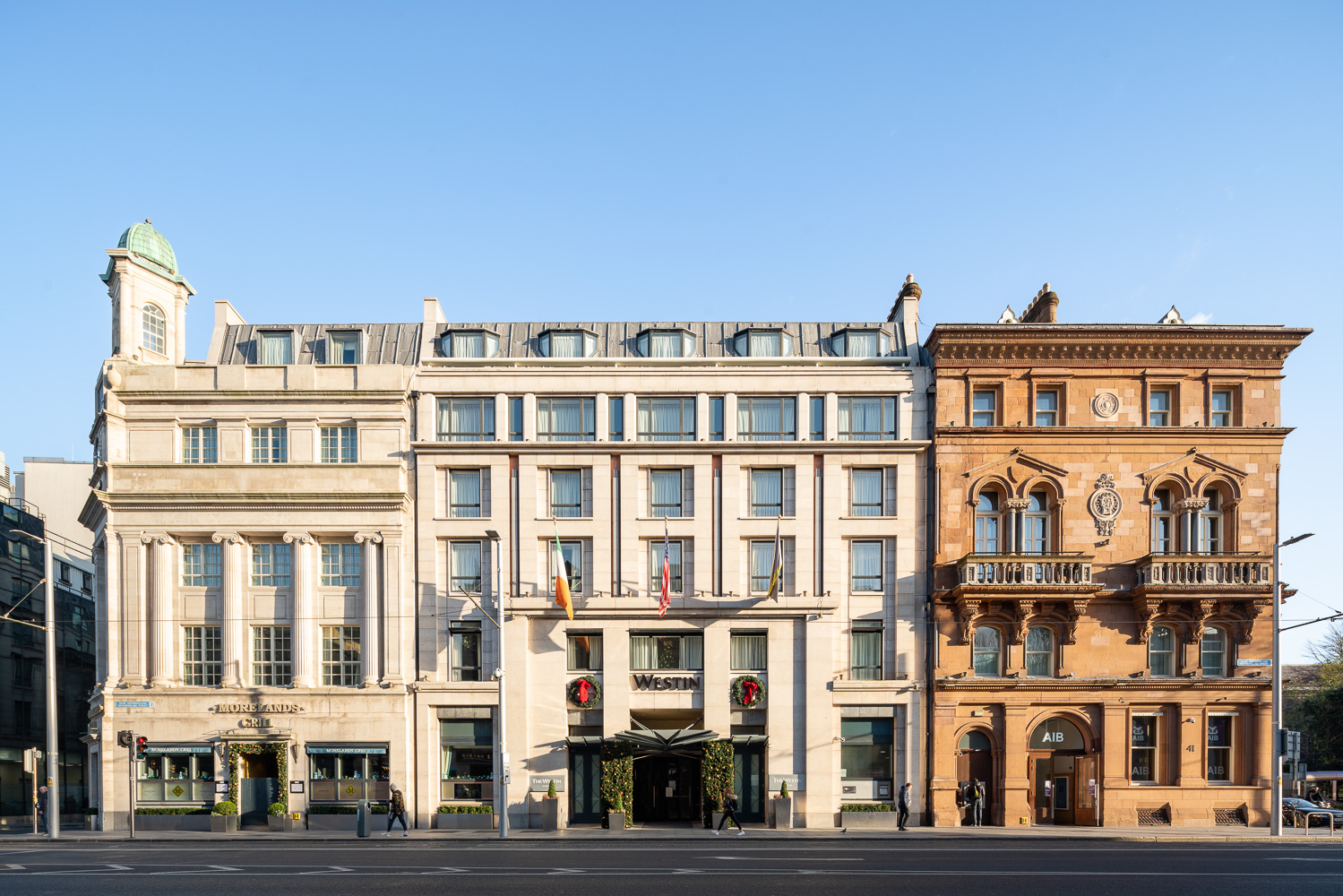 Construction commences on the 5-star Westin Hotel at College Green following a multi-year, multi-property site assembly on a key Dublin city centre site next to Trinity College.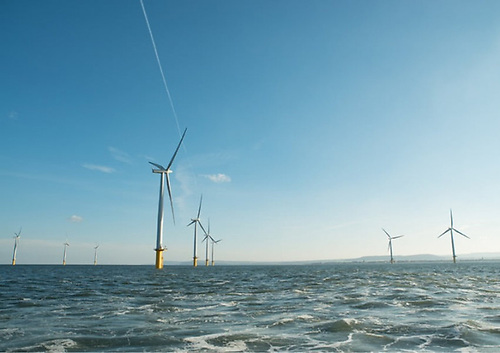 Ireland's largest offshore wind farm off the coast of Greystones, known as Codling Wind Park, is set in motion with Foreshore Licences secured in 1999.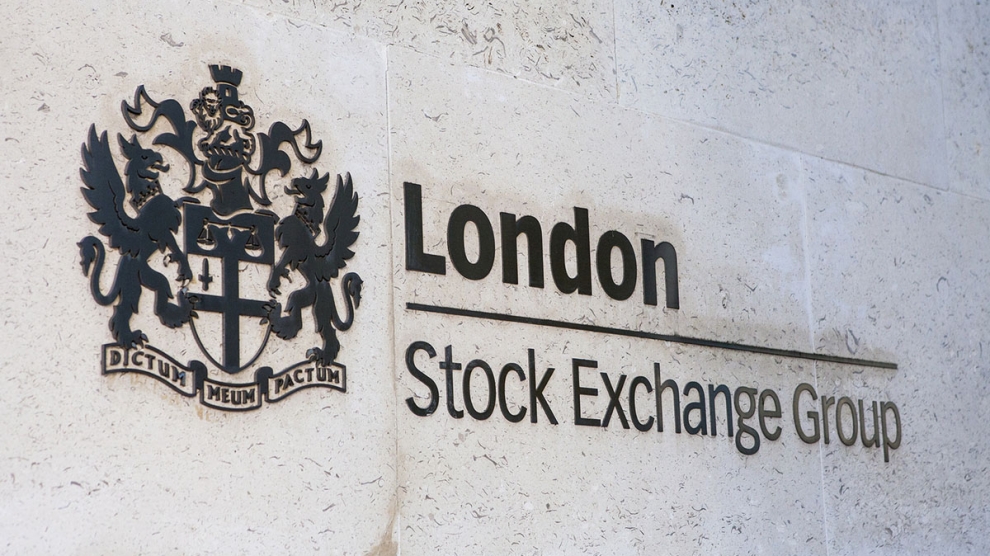 Real Estate Opportunities plc (REO) lists on the London Stock Exchange in 2001, with Ronan Group as a substantial shareholder.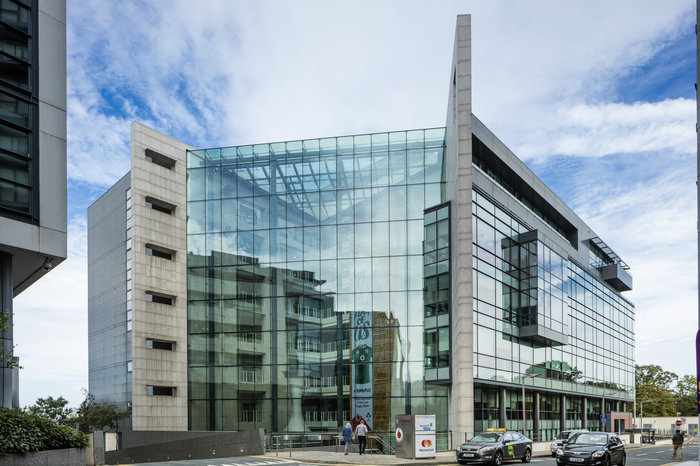 In 2001, REO secures Vodafone as a HQ occupier at Central Park, Leopardstown. At 263,000 sq ft the deal represents the single largest pre-let ever secured in the Irish market.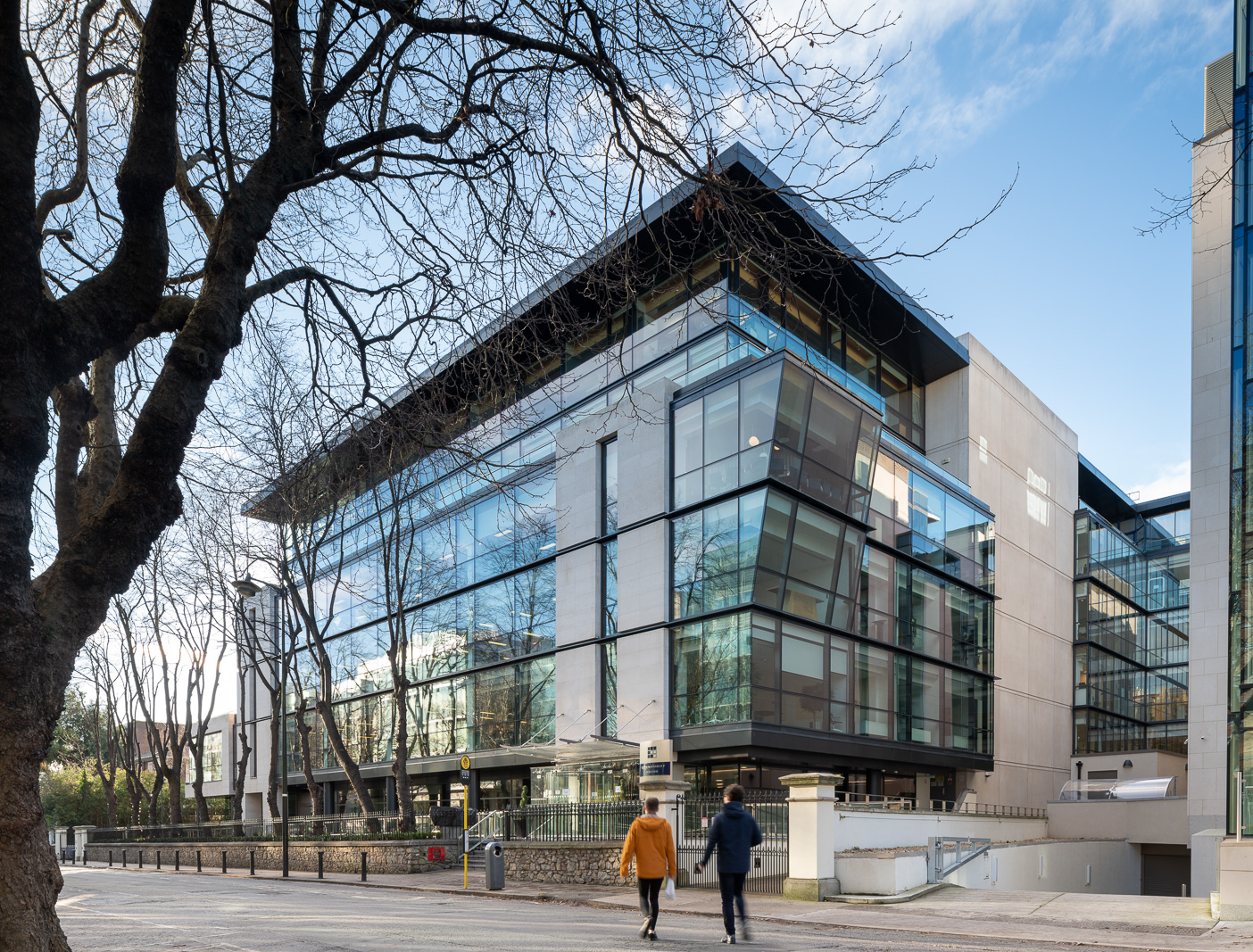 Connaught House, a nine-storey, Grade A modern office building with a dramatic presence on the prestigious Burlington Road is launched to market in 2004.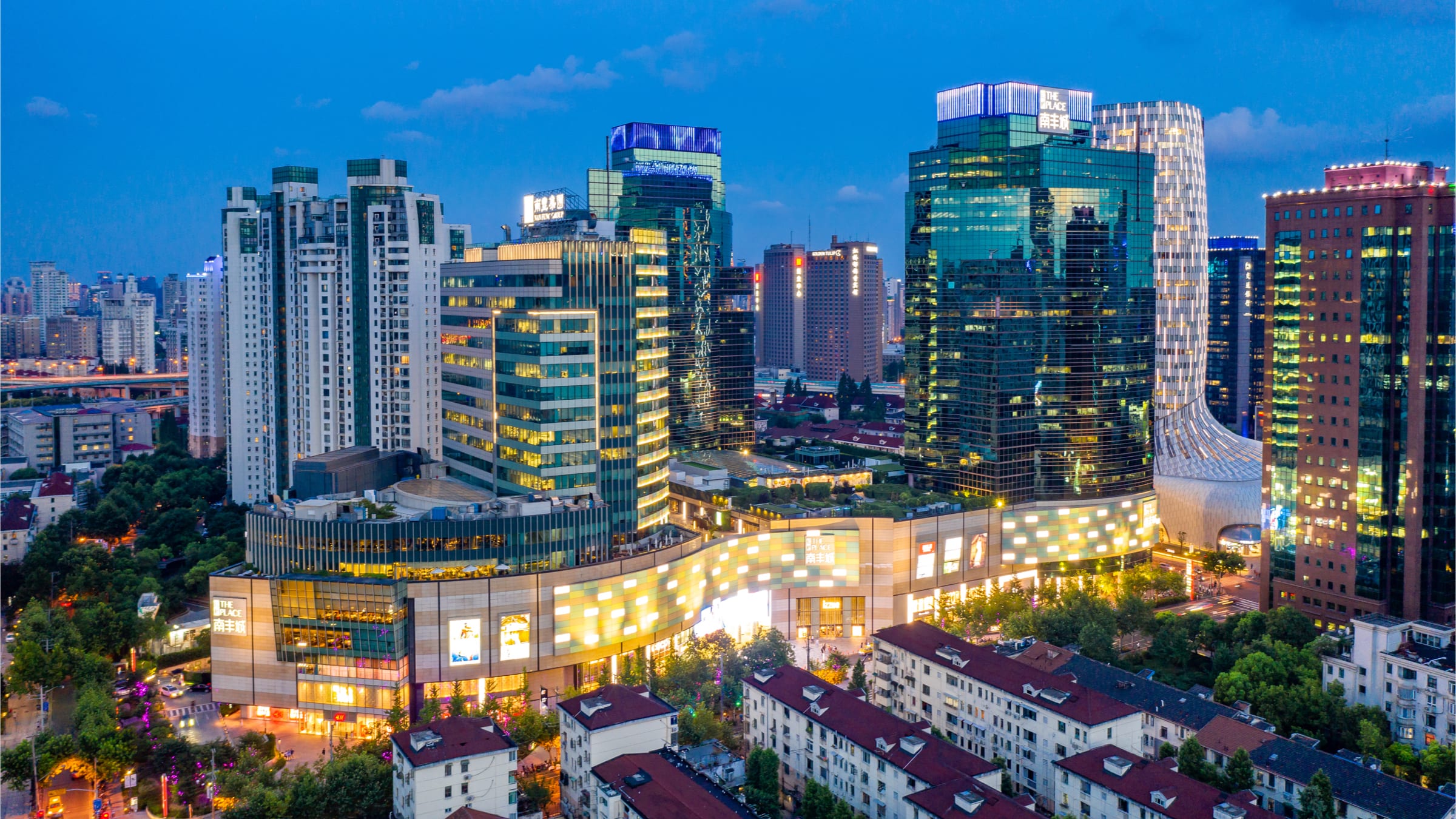 In 2005, Ronan Group establishes a major presence in China with the creation of China Real Estate Opportunities (CREO).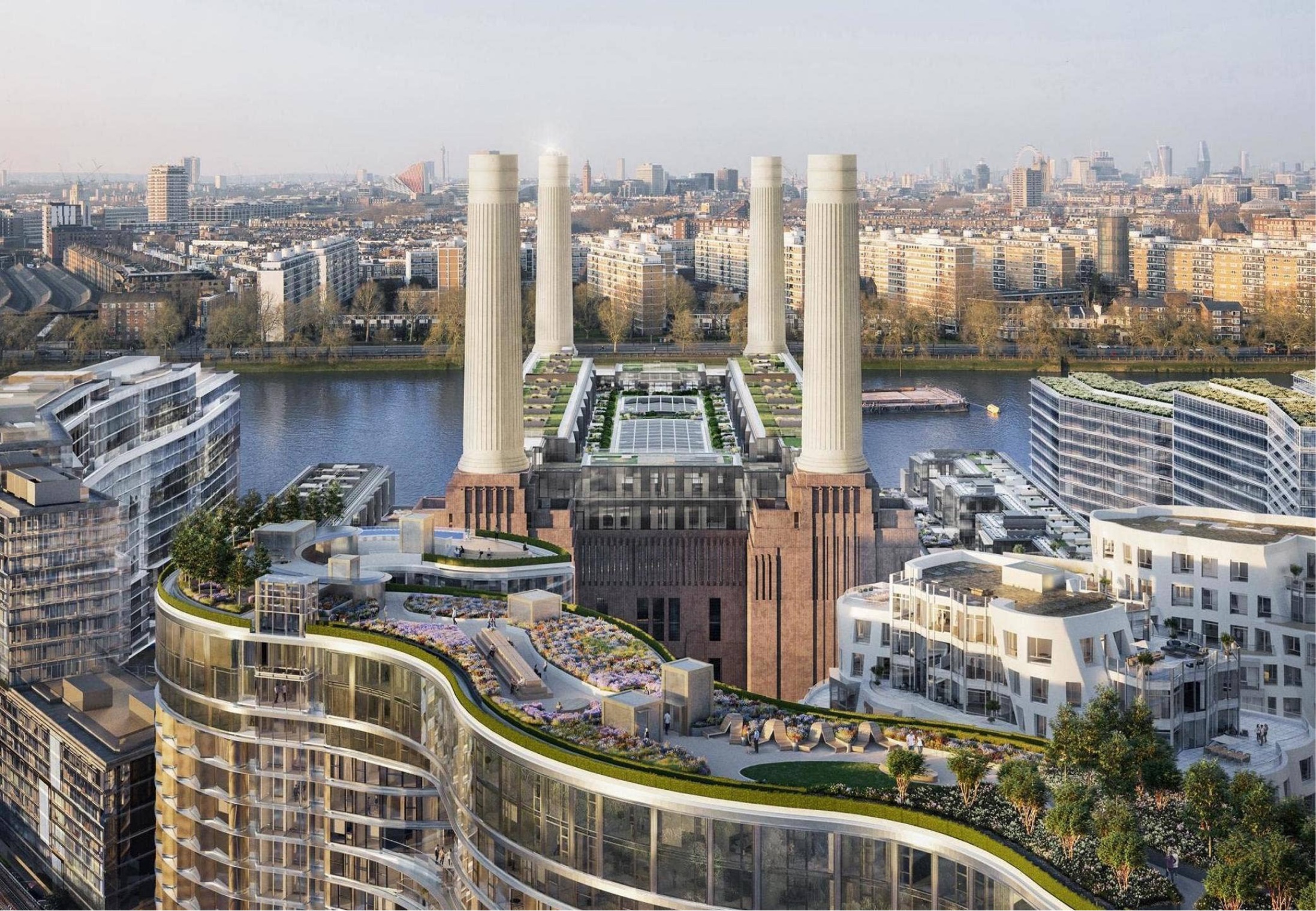 REO purchases London's iconic Battersea Power Station and its surrounding lands for £400m in 2006.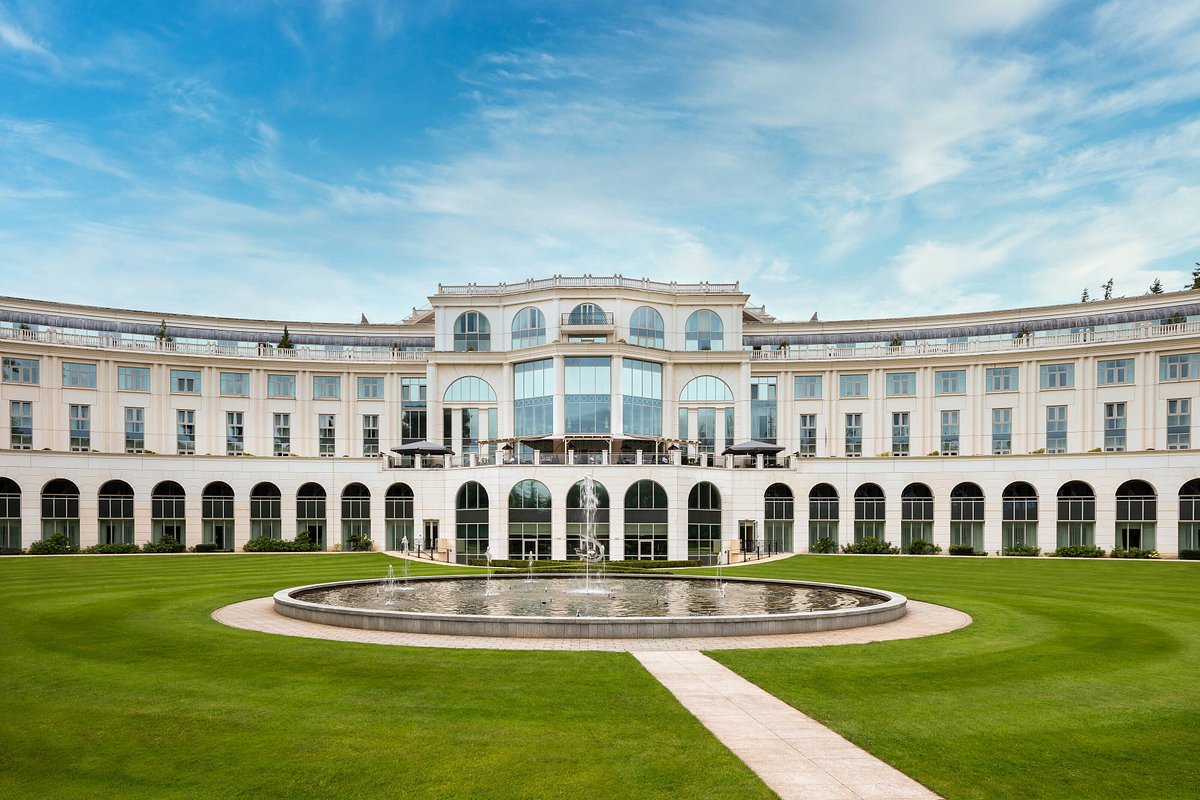 The 5-star Ritz-Carlton Hotel opens on the grounds of the historic Powerscourt Estate in Enniskerry, Co. Wicklow in 2007.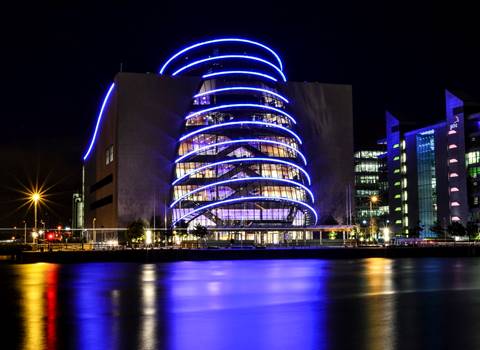 In 2007, Ronan Group enters into a public-private partnership agreement joint venture with the Irish Government to design, build and operate The Convention Centre Dublin.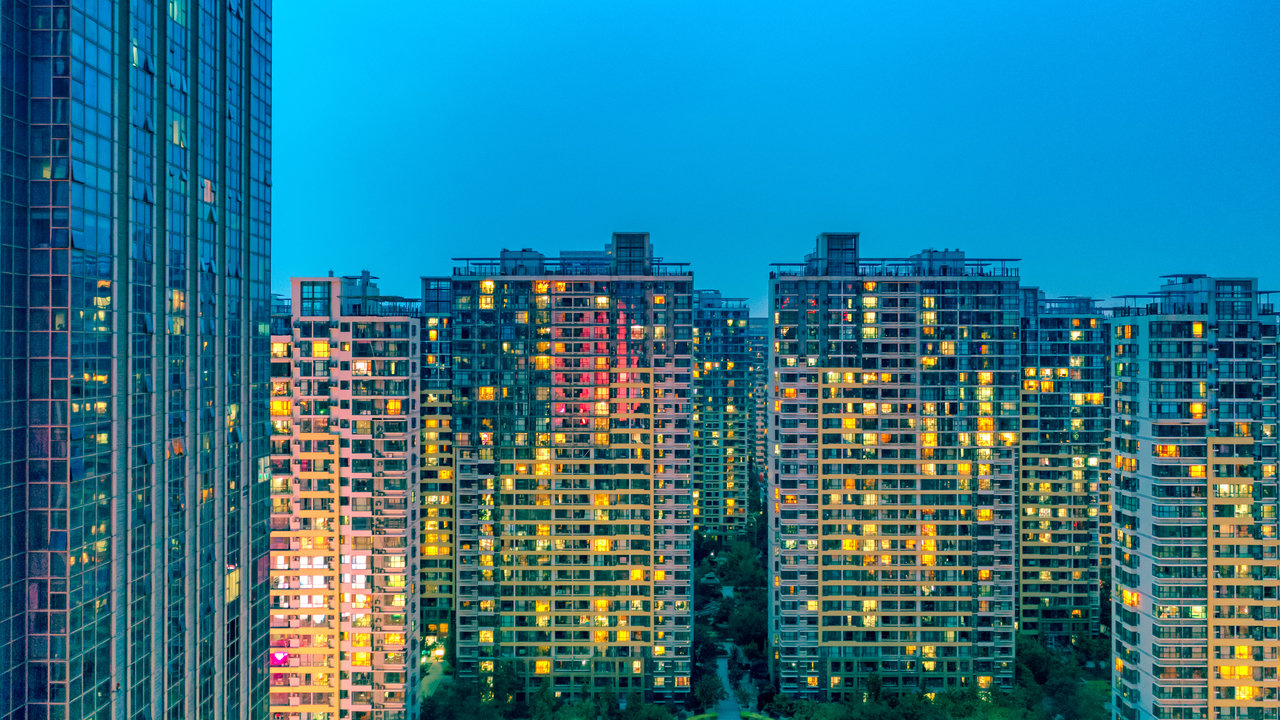 In 2007, China Real Estate Opportunities (CREO) is listed on the Alternative Investment Market (AIM) in London, raising £259m ahead of flotation, giving it an initial market value of £298m.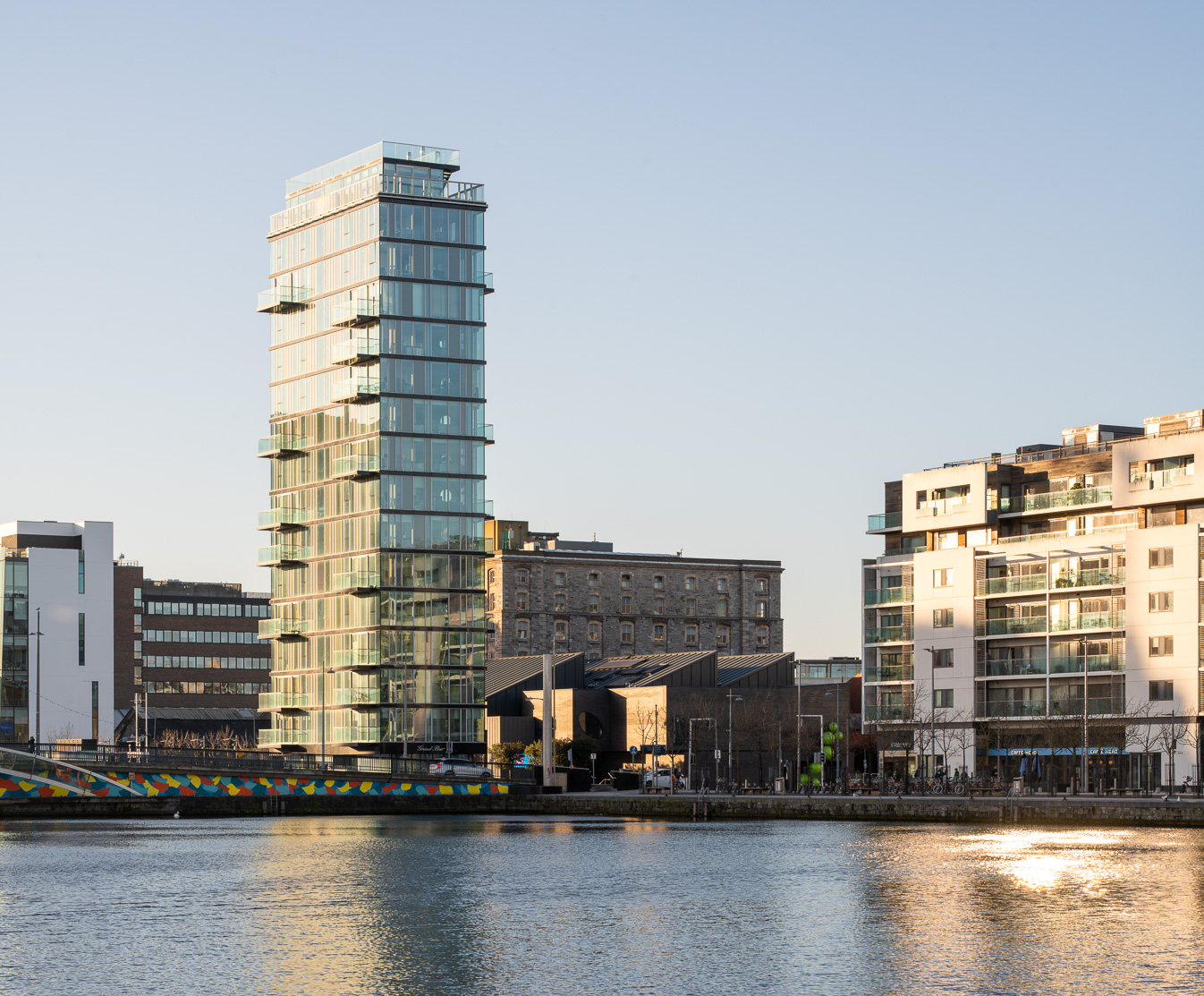 Alto Vetro, the skinny scraper in Dublin's Grand Canal Docks, wins the premier award for housing from the Royal Institute of the Architects of Ireland (RIAI).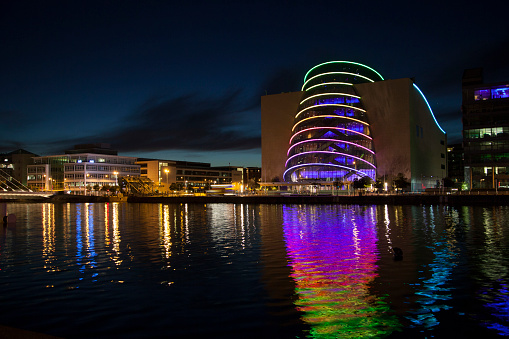 Ronan Group JV delivers the world's first carbon neutral convention centre, The Convention Centre Dublin, with a design life of 100 years.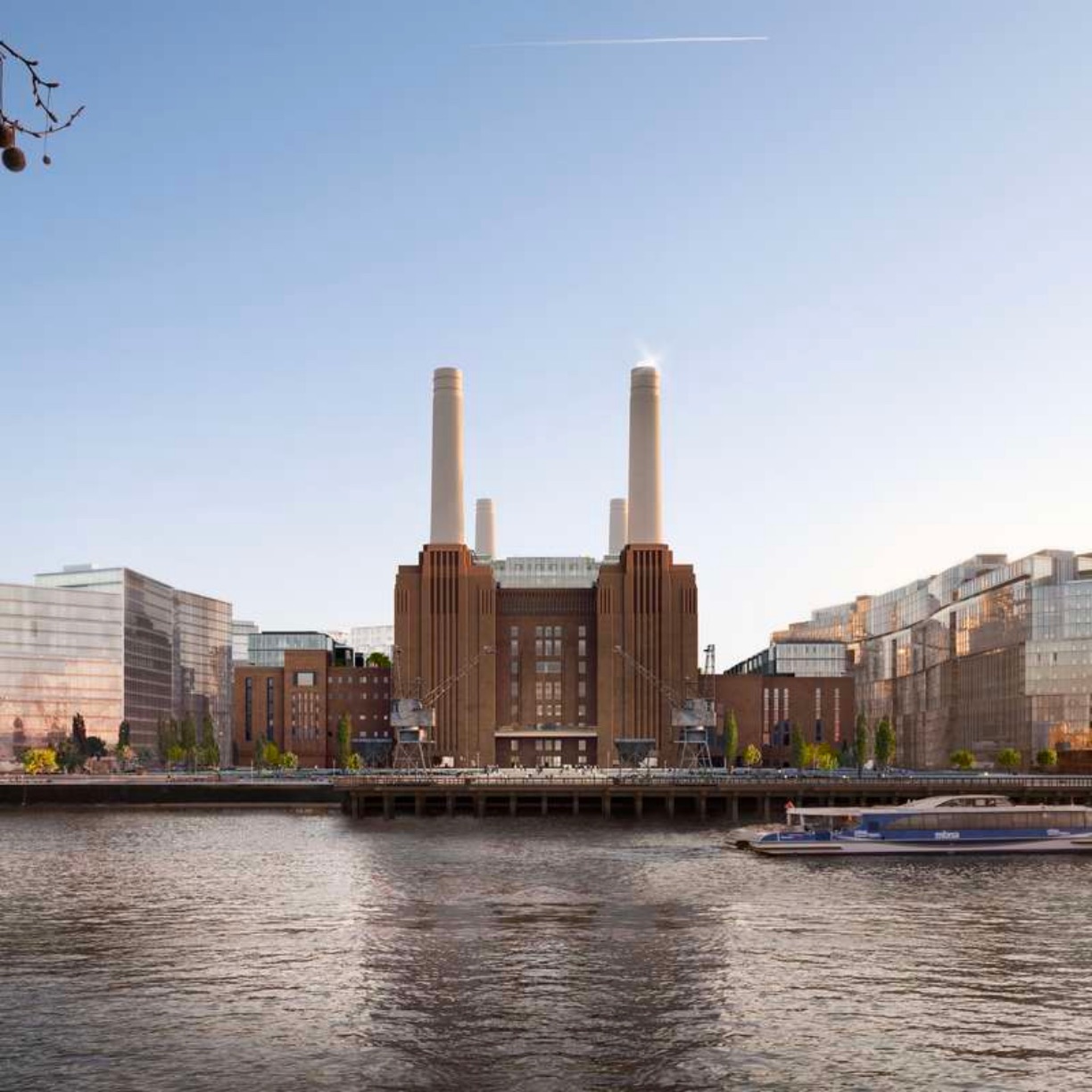 REO together with world-renowned architect Rafael Viñoly masterplans 8.5 million square feet at Battersea Power Station, including 3,700 residential units, making it the largest planning permission ever achieved in Central London.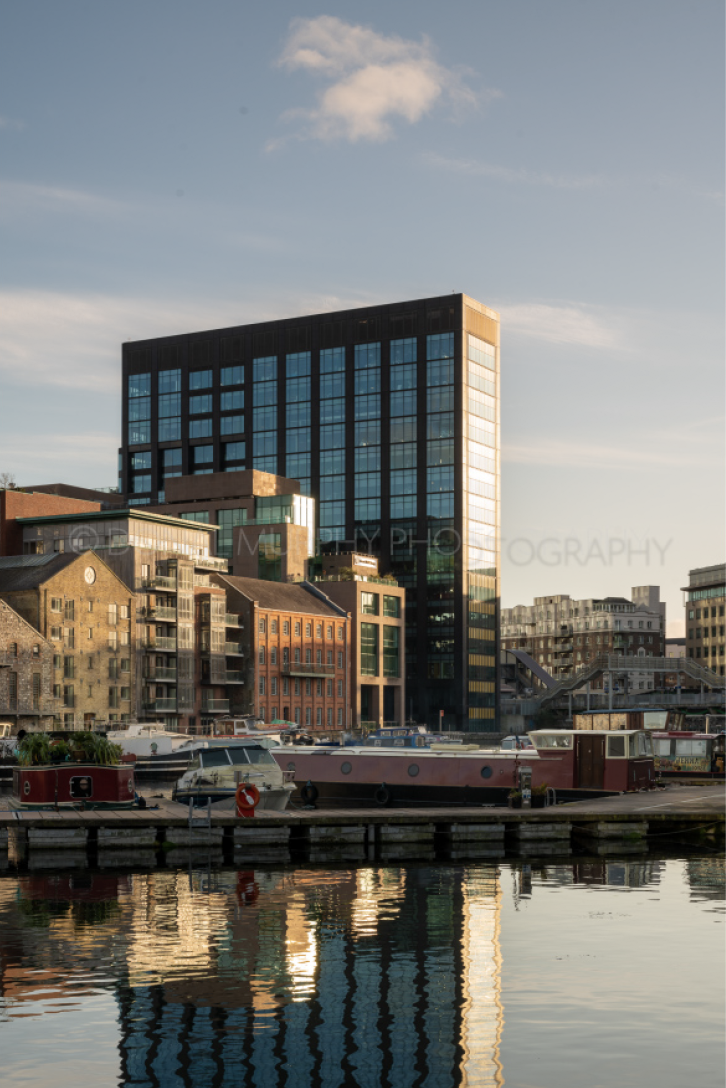 REO-developed Montevetro, Dublin's tallest commercial office building and catalyst for the creation of the city's tech hub, Silicon Docks, is sold to Google for €100m.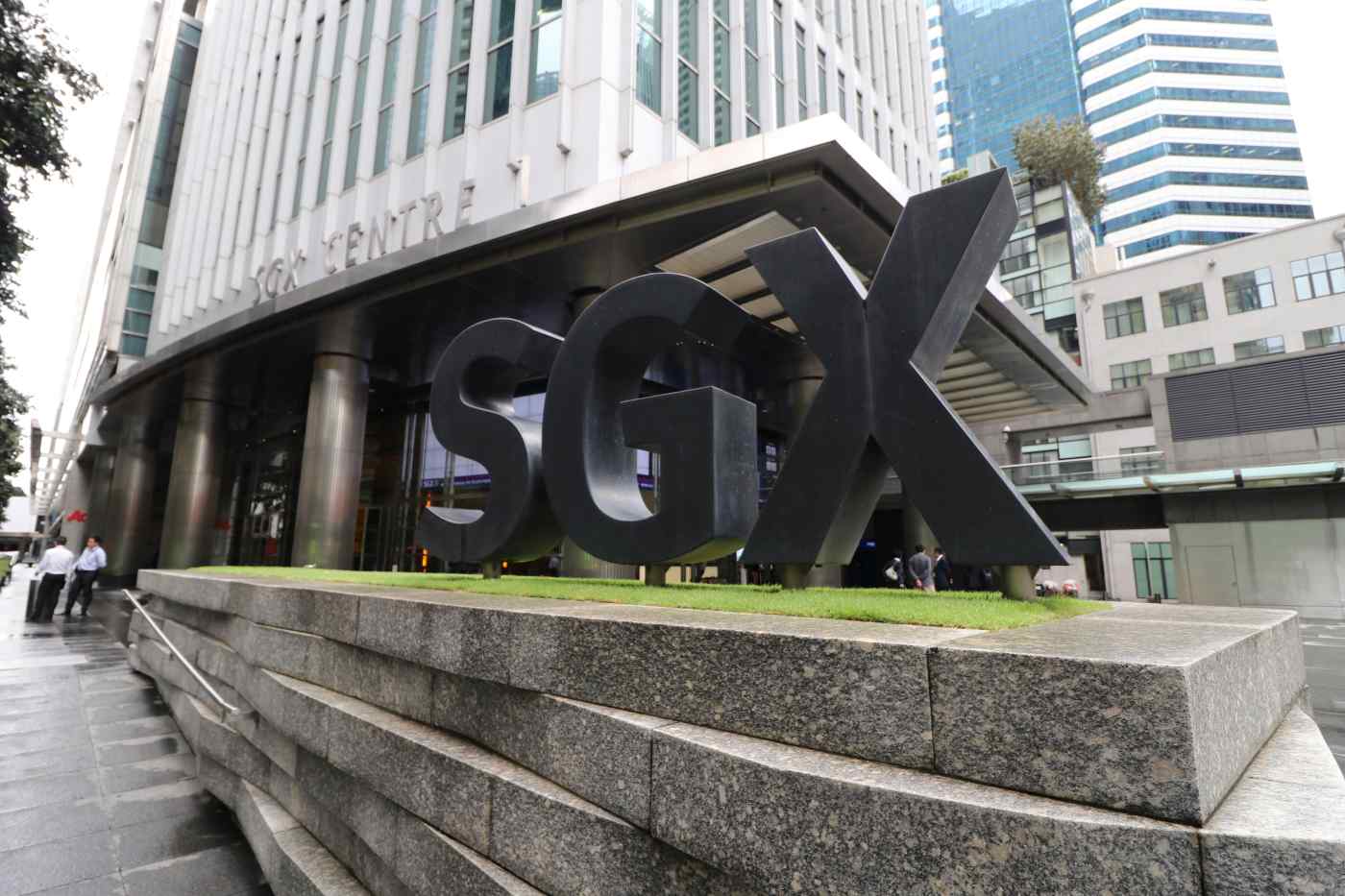 CREO, now known as Forterra and listed on the Singapore Stock Exchange, wins the 'The 7th Outstanding China Enterprise Awards' for two consecutive years, and claims the award of 'Asia's Best Real Estate Trust'.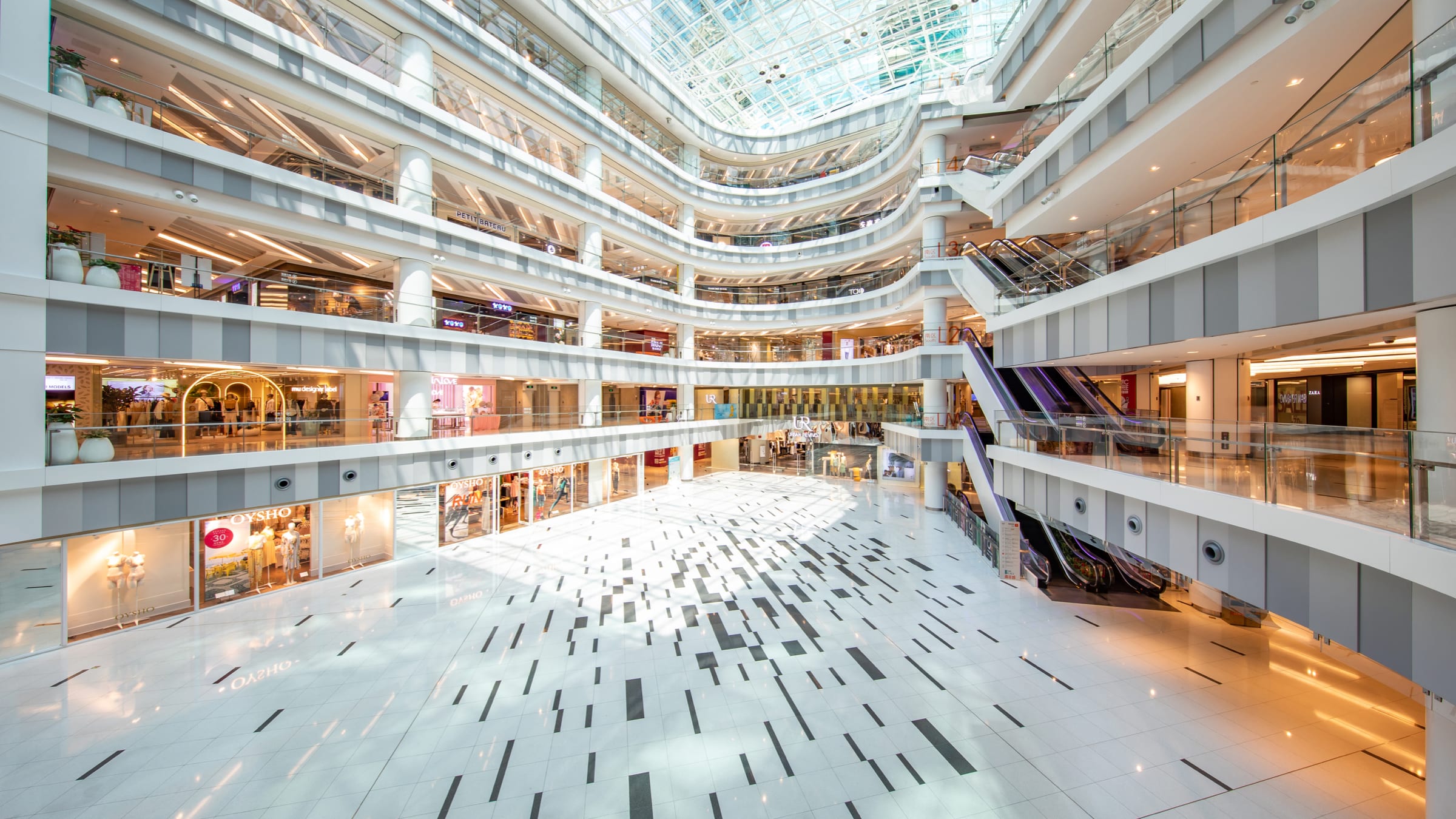 Forterra is one of the largest western real estate companies in China with assets worth €1.5 billion listed on the Singapore Stock Exchange. The business is sold to Nan Fung in 2013.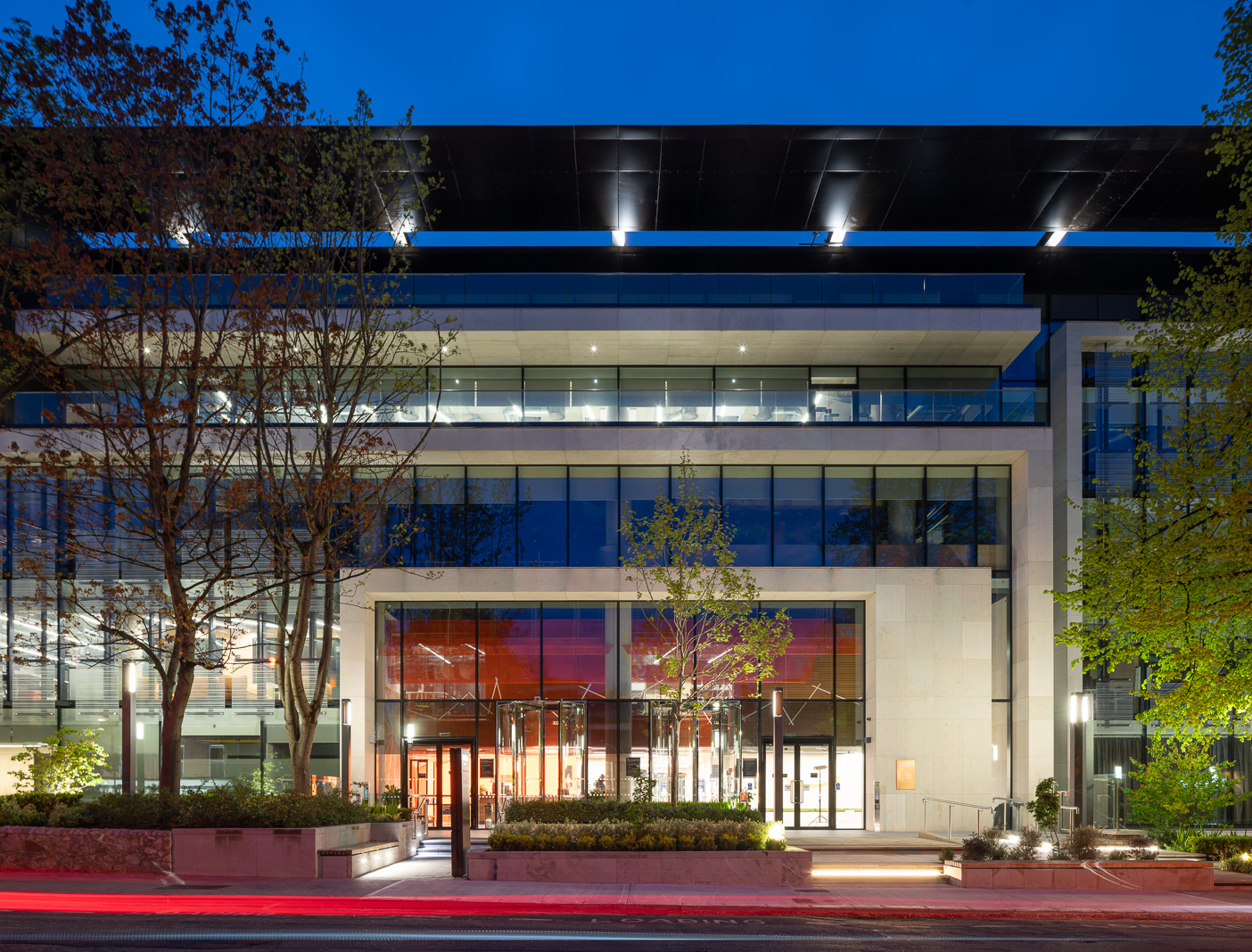 In 2014, a consortium, headed by Ronan Group, purchases Burlington House. German asset manager Union Investment forward funds the redevelopment and the resulting Vertium building, spanning 172,000 sq ft, is fully pre-leased to Amazon in 2016.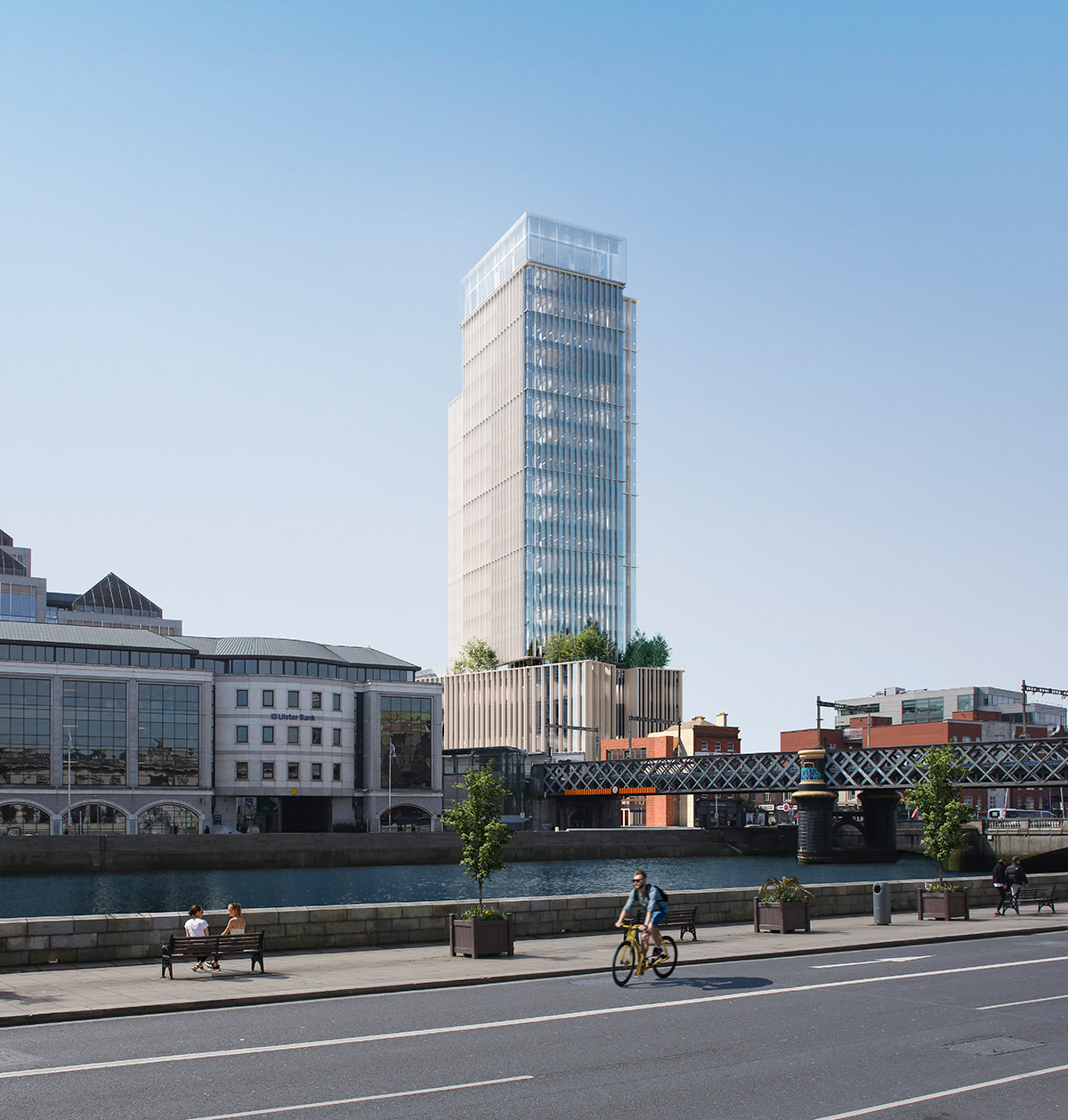 Ronan Group is chosen by state rail agency CIE as development partner for a 22-storey mixed-use building at Tara Street railway station in Dublin 2.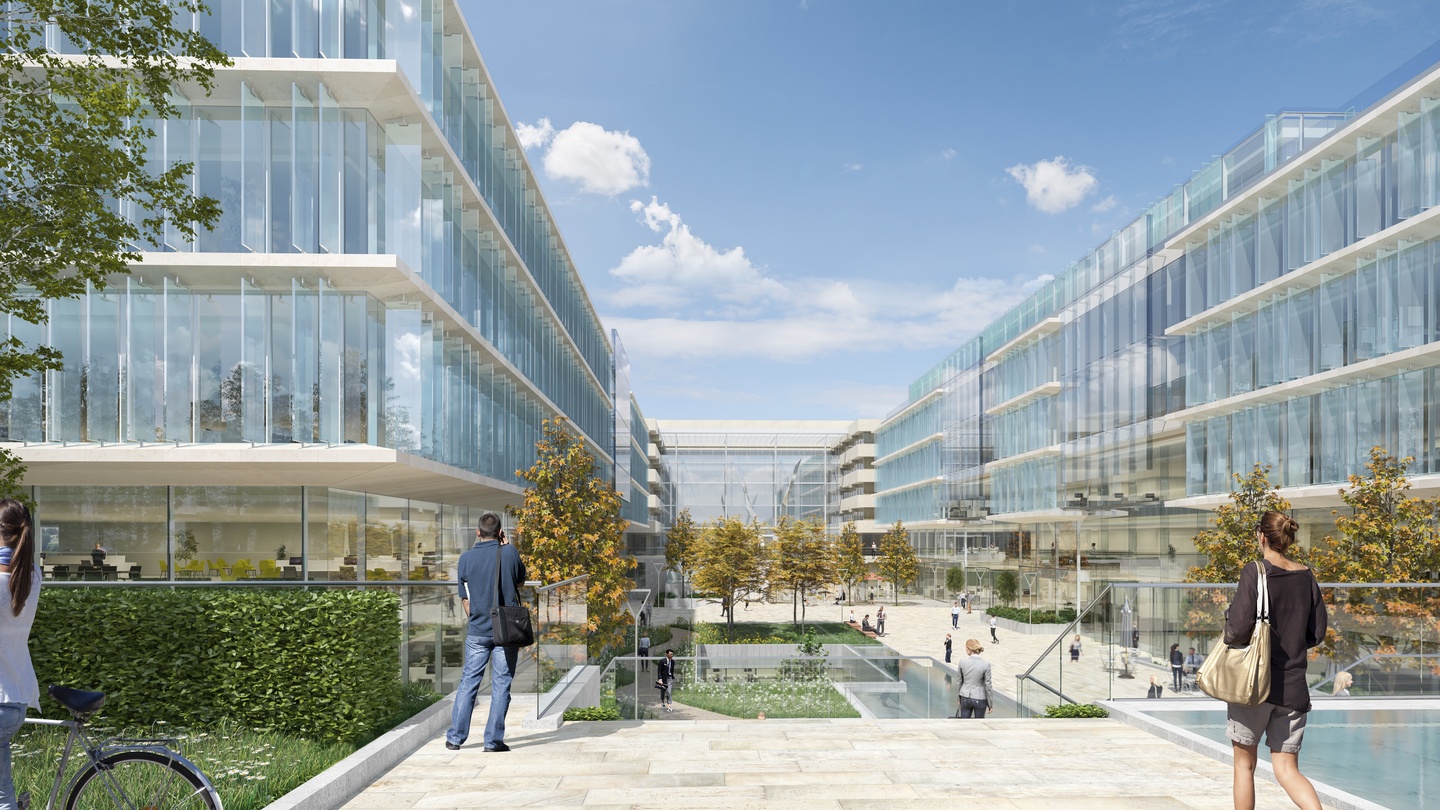 Ronan Group leases the entirety of Fibonacci Square to Facebook as its new EMEA HQ campus in December 2018, the largest pre-let ever achieved in the Irish market.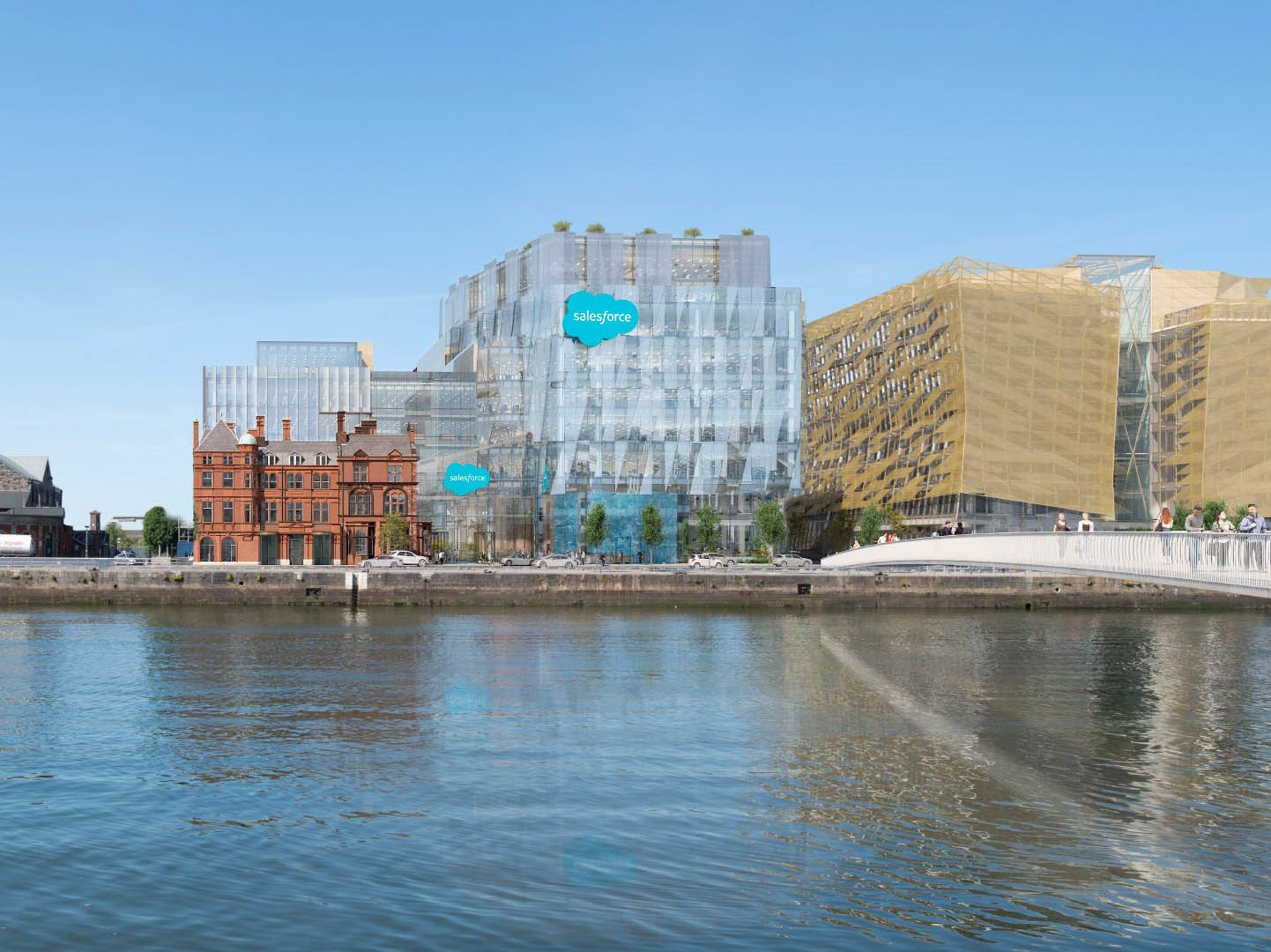 Ronan Group secures Salesforce in January 2019 for the entire 430,000 sq ft office component of Spencer Place, eclipsing the Facebook pre-let as the largest ever achieved in the Irish market.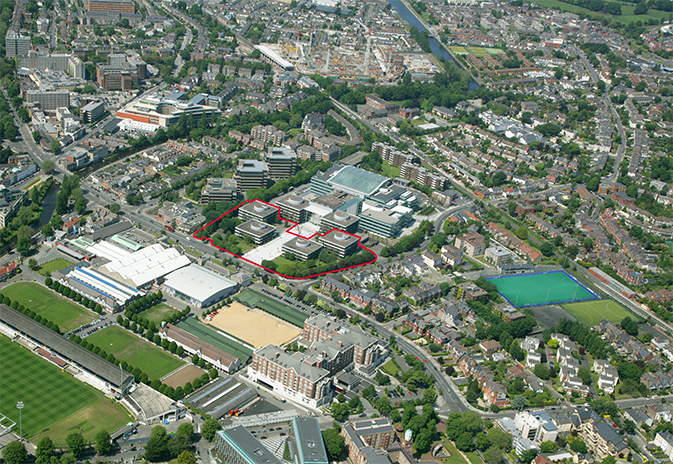 Ronan Group buys the former AIB Bankcentre HQ in Ballsbridge, Dublin 4 on 3.7 acres and in 2016 achieves planning permission for the 370,000 sq ft Fibonacci Square office scheme.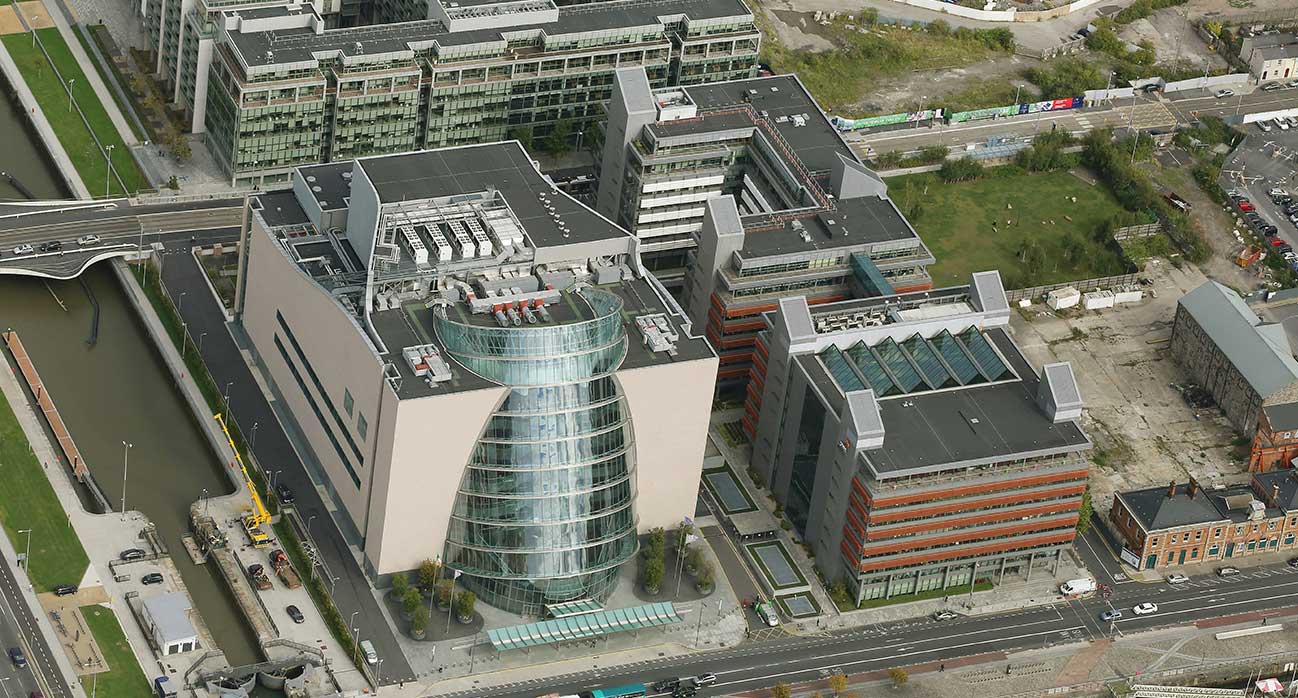 In 2016, Ronan Group is the successful bidder for lands at Spencer Dock and plans are taken forward for the scheme to be known as Spencer Place.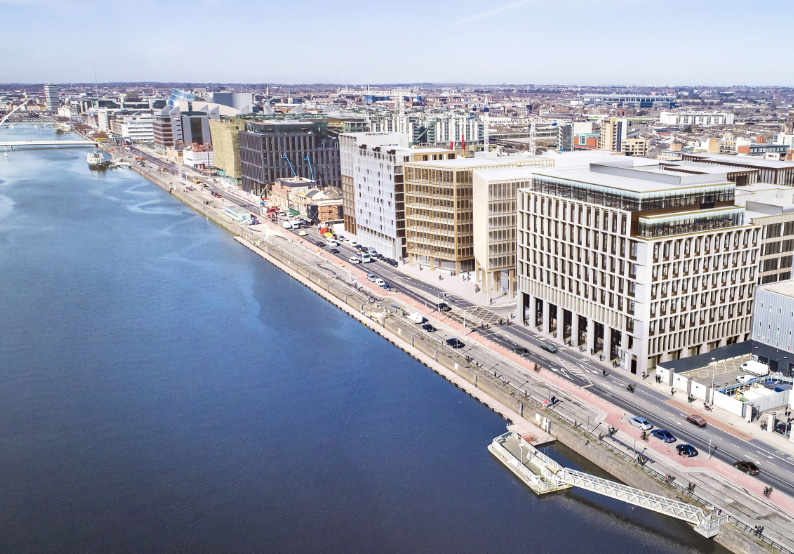 In September 2018, Ronan Group acquires the 4.6-acre Project Waterfront, the last remaining waterfront development site in the North Dublin Docklands for €180m.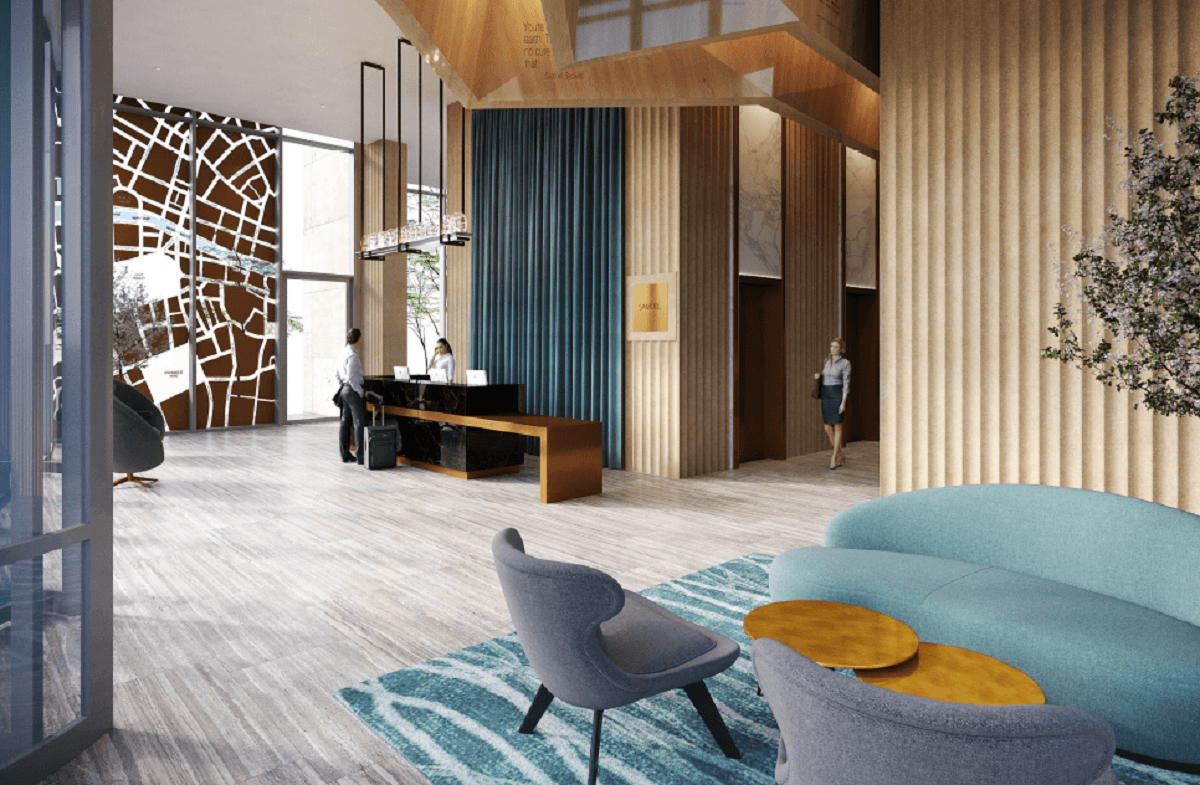 In the same month Ronan Group announces the leasing of the 4-star+ Samuel Hotel adjacent to the Salesforce campus at Spencer Place to Dalata plc, Ireland's largest hotel operator.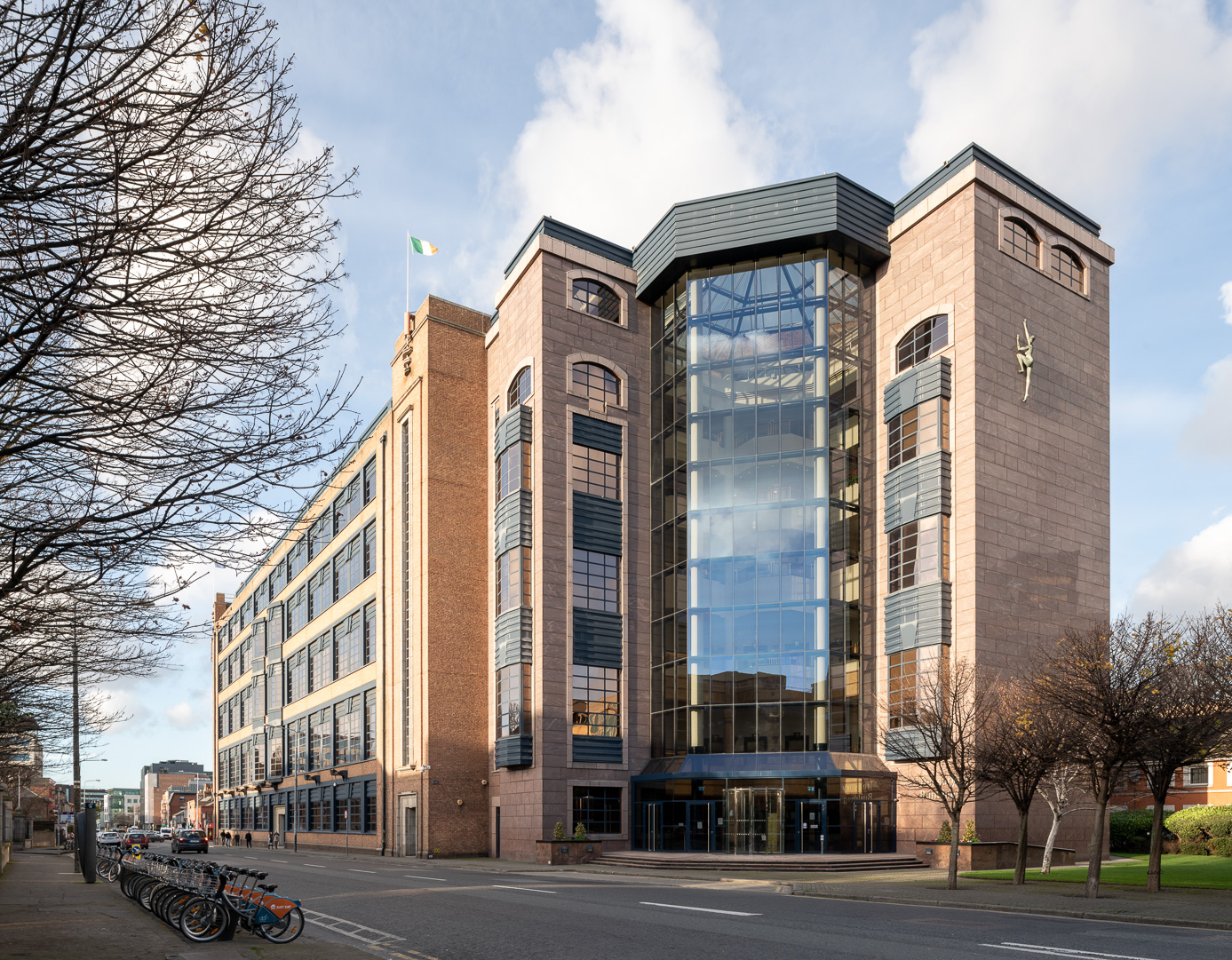 The Treasury Building sells for €120 million to Google in early 2020 in a further expansion of their Silicon Docks campus.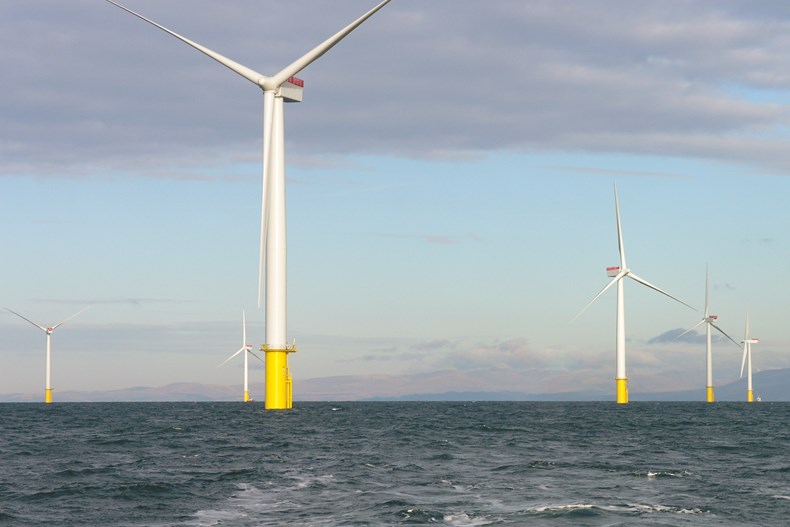 Ronan Group sells down a 50 per cent shareholding in Codling Wind Park to EDF Renewables.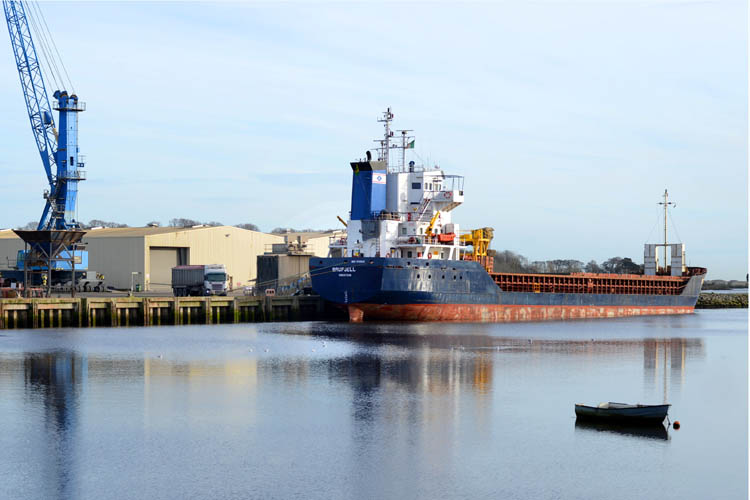 In December 2020, Drogheda Port selects Ronan Group as development partner for the creation of a new multi-billion euro deepwater port to be located north of Bremore Head in County Meath.
In the same month NAMA confirms a consortium, led by Ronan Group, as its joint venture partner for the development of the Irish Glass Bottle site in Ringsend, Dublin 4. Planning consent is in place for 3,800 residential units and 1 million sq ft of commercial space.
Asset Management
PROACTIVE STRATEGIES
Ronan Group owns and manages a €400m leased investment portfolio of prime commercial real estate assets in Dublin and Paris.
Dublin 1, 2 and 4 boast the highest concentration of our office assets, most of which were developed by us. Three prime holdings on Grafton Street, Ireland's premier shopping street, which ranks consistently in the top 20 high streets globally are part of this portfolio.

Our average ownership tenure of these assets is 22 years, in which time our leasing strategy has successfully secured leading national and international retailers, pharmaceutical, banking, aviation, legal and professional services firms.

Management Team
Driving
Innovation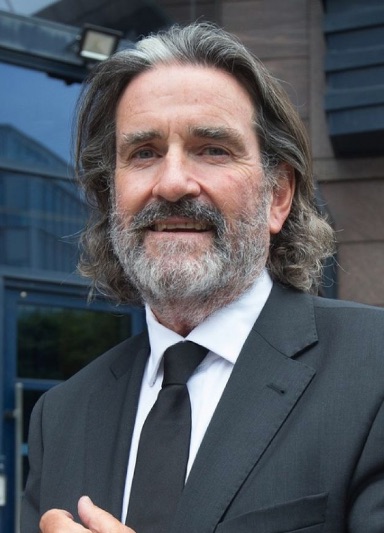 John Ronan
Founder and Chairman
John is the founder of Ronan Group Real Estate (RGRE). A chartered accountant by profession, he has been active in the real estate business for more than 40 years.

John has floated real estate investment and development businesses on the London and Singapore Stock Exchanges. Over the course of his career he has gained a deserved reputation for delivering buildings of the highest standards of design, quality and sustainability and is responsible for more than 50 best-in-class HQ office buildings in the Irish market alone.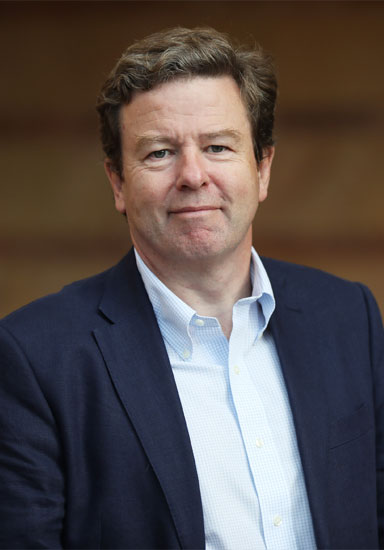 Rory Williams
Chief Executive Officer
Rory was appointed Chief Executive Officer of Ronan Group in 2019. He was a solicitor and partner in the corporate and commercial department of Arthur Cox, before serving as general counsel of Treasury Holdings, Ireland's largest property developer, and as chief legal officer of Ervia, Ireland's state-owned gas and water utility.

Rory has been involved in many major real estate projects, including Spencer Dock and Battersea Power Station. He was one of the founders and directors of Forterra Trust, a leading real estate developer in China, which was listed on AIM and subsequently on the Singapore Stock Exchange.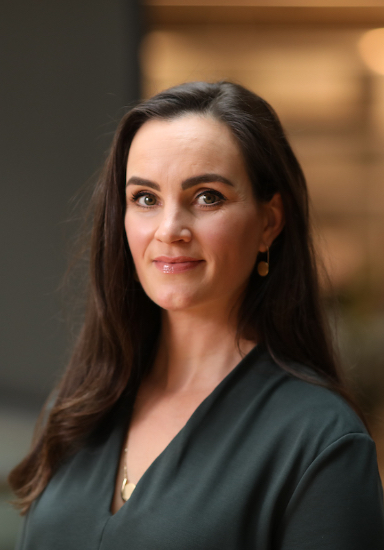 Jodie Ronan
Chief Operating Officer
Jodie was appointed Chief Operating Officer of Ronan Group in 2012. With over 10 years of experience in the Dublin property market, she manages a real estate portfolio with a market value of c. €400 million.

Jodie holds a first class honours degree in Business and Legal Studies from University College Dublin, a Masters in Finance (MBS) from UCD Michael Smurfit Graduate Business School and a Masters in Real Estate (MSc) from the University of Reading.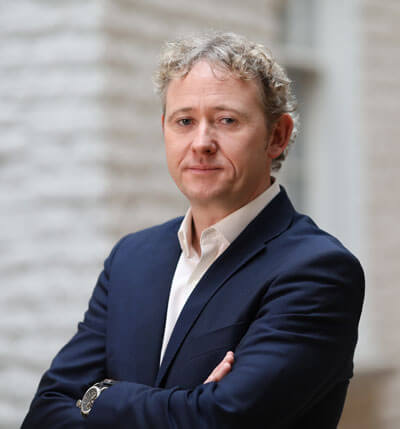 Gavin Wyley
Head of Residential
Gavin joined Ronan Group in 2020 as Head of Residential, he is responsible for the residential portfolio and the Group's participation in the former Irish Glass Bottle site. Previously managing director of Dandara for 11 years, one of the largest private mixed-use developers in the UK, Gavin has 20 years of property development experience.

He is a graduate of Dublin City University and a postgraduate of UCD Michael Smurfit Graduate Business School. Gavin is a former policy board member of the Scottish Property Federation.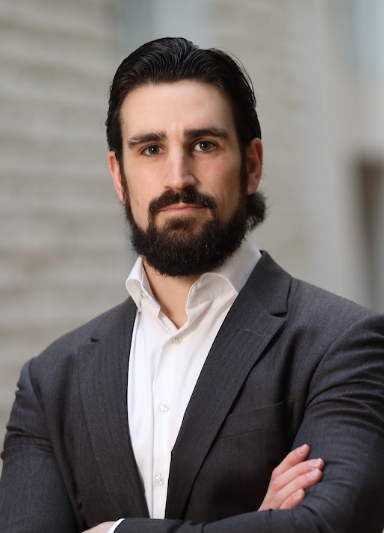 James Ronan
Chief Development Officer
James is a real estate professional and chartered property valuer with over 10 years of experience in the Irish real estate market. He is Chief Development Officer at Ronan Group, responsible for overseeing the delivery of Ronan Group's mixed-use development portfolio of more than 10 million square feet.

James is a member of the Royal Institute of Chartered Surveyors (RICS) and Society of Chartered Surveyors Ireland (SCSI).

John R. Ronan
Chief Planning Officer
John has over 15 years international experience in Dublin, London, Lisbon and Shanghai. He is Chief Planning Officer at Ronan Group, responsible for planning strategy and placemaking implementation across the development portfolio.

He holds a Bachelor of Commerce (B.Comm) from University College Dublin and a Masters in Planning and Development from Dublin Institute of Technology (DIT).

Eoghan Leahy
Projects Director
Eoghan has over 20 years of experience in the delivery of multiple high value, complex national and international projects. He is responsible for overseeing some of our largest commercial office and mixed-use developments including Spencer Place in Dublin 1.

Eoghan holds a Bachelor of Science in Construction Management from Waterford Institute of Technology (WIT) and a Diploma in Construction Law from The Law Society of Ireland. He is also a member of The Institution of Engineers of Ireland (IEI) and the Chartered Institute of Building (CIOB).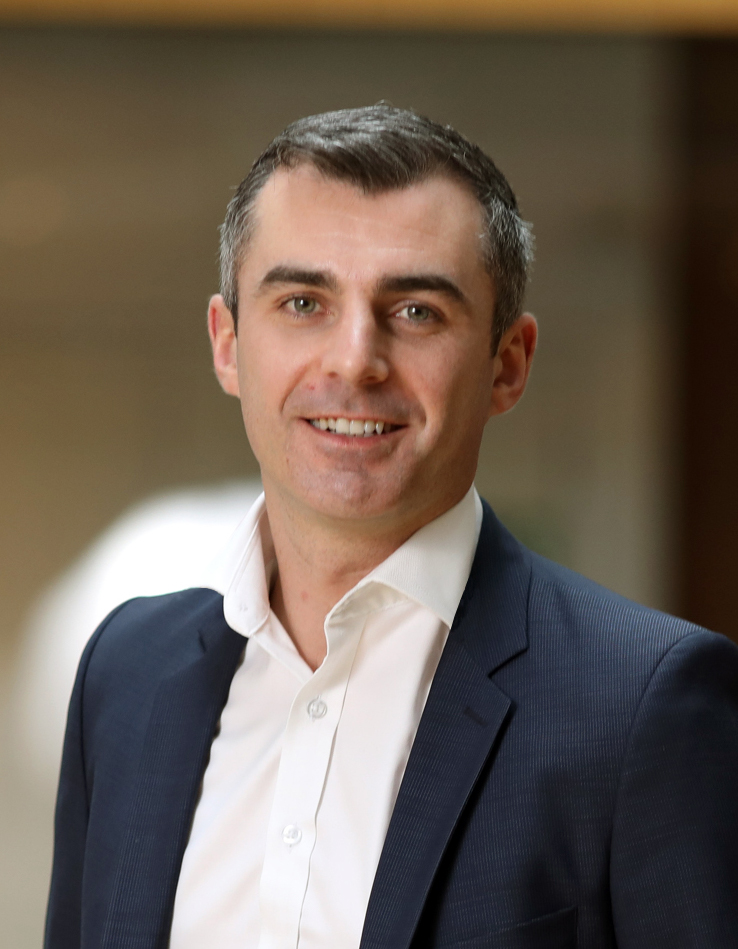 Colm Kilcoyne
Financial Controller
Colm re-joined Ronan Group in March 2020 as Financial Controller tasked with delivering the Group's vision and maximising long-term value. He is responsible for all aspects of the finance function for the Group including financial reporting, strategic planning and execution, tax structuring and risk management.

Colm has over 12 years' experience working across a diverse portfolio of group finance functions, including seven years within the Irish property industry. He holds an honours degree in Accounting and is a member of the Association of Chartered Certified Accountants.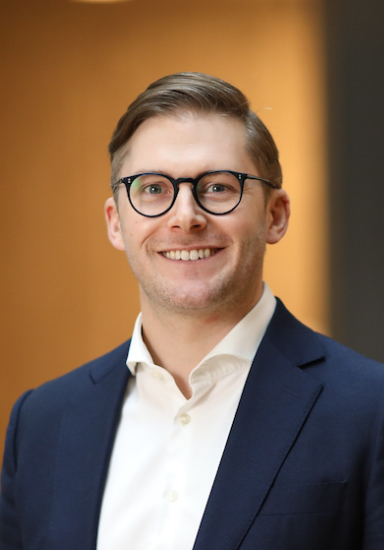 John Savage
Senior Asset Manager
John is responsible for the day-to-day management of Ronan Group's investment portfolio and also leads longer-term development and strategic land projects.

He previously worked within the CFO Advisory practice at Deloitte, London and latterly Google Ireland, where he managed a $1bn global finance portfolio. He holds a law degree from Trinity College Dublin, Masters in Real Estate Markets and Finance (MSc) from the University of Reading, and the Islamic Finance Qualification (IFQ).

Careers
LET YOUR
TALENTS THRIVE
Build a brighter future with a company that is transforming how people live and work.