Champions of
Sustainability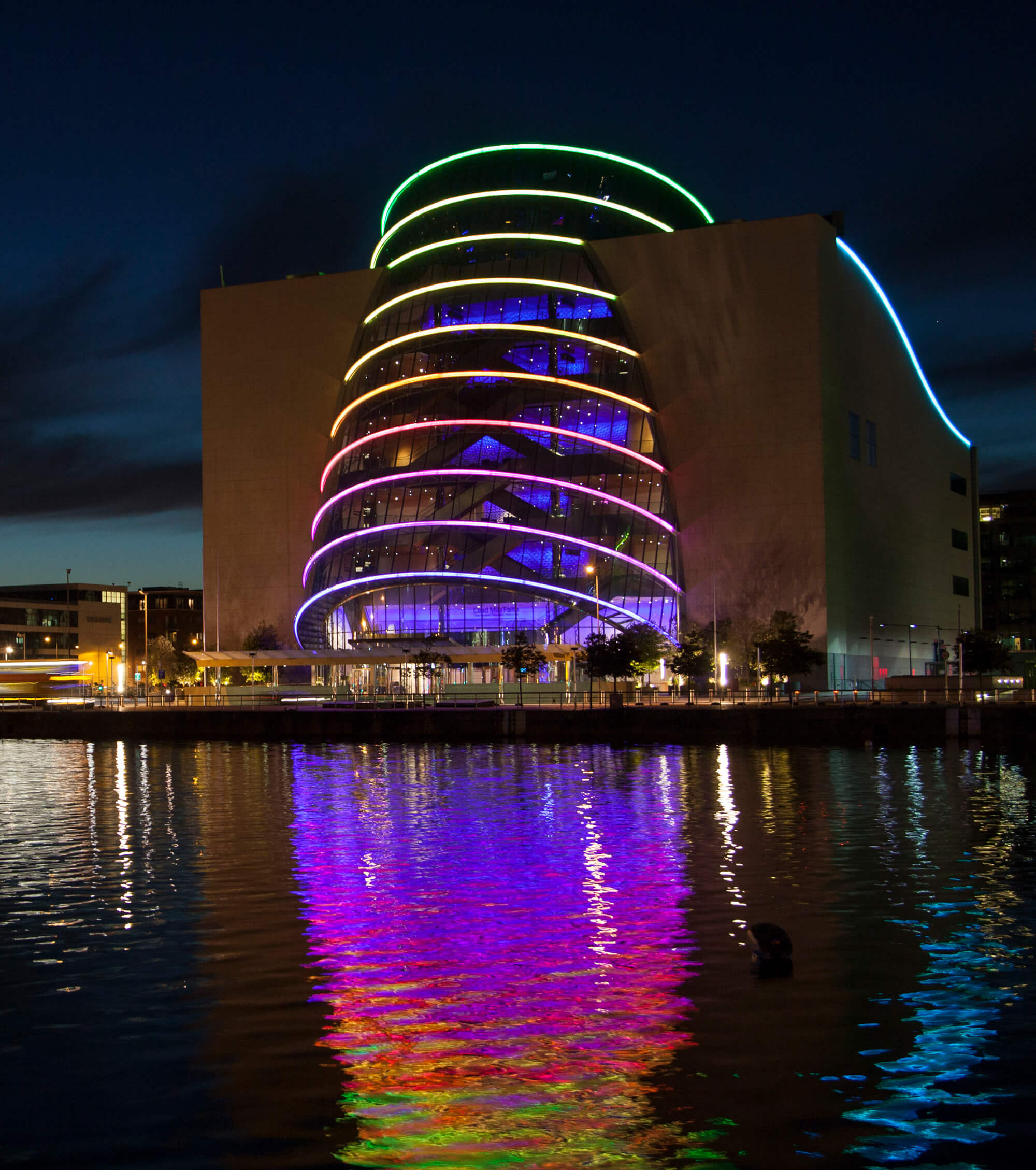 We began making forestry investments in the 1980s, which today extend to thousands of acres in over 200 plantations.
In the 1990s, we developed our first onshore wind projects, expanding our portfolio over the course of that decade to include offshore wind.
Codling Wind Park is our latest achievement in offshore wind, set to produce enough renewable energy to meet more than 50 per cent of Ireland's domestic energy requirements.
Once operational it will be the largest offshore wind farm in Ireland, making a major contribution to Ireland's ambitious Programme for Government and Climate Action Plan's 2030 emissions targets.
We have been futureproofing our real estate projects for years, long before sustainability became part of the industry lexicon.
By introducing a biomass heating plant to The Ritz-Carlton Hotel at Powerscourt to fuel operations, we saved the environment from 12,000 tonnes of carbon dioxide per year.
We created the world's first carbon neutral convention centre in Dublin – The Convention Centre Dublin – and are poised to deliver the greenest Salesforce Tower on earth in the same European city.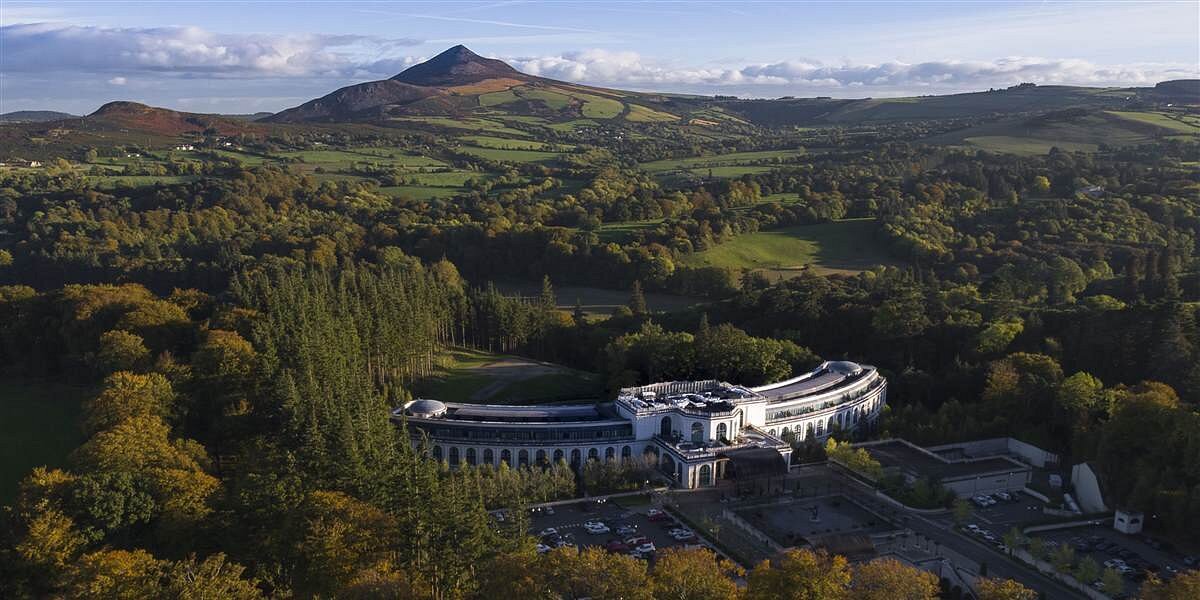 Sustainability


through
innovative design

Our team has decades of sustainable design
experience and are innovators in this field.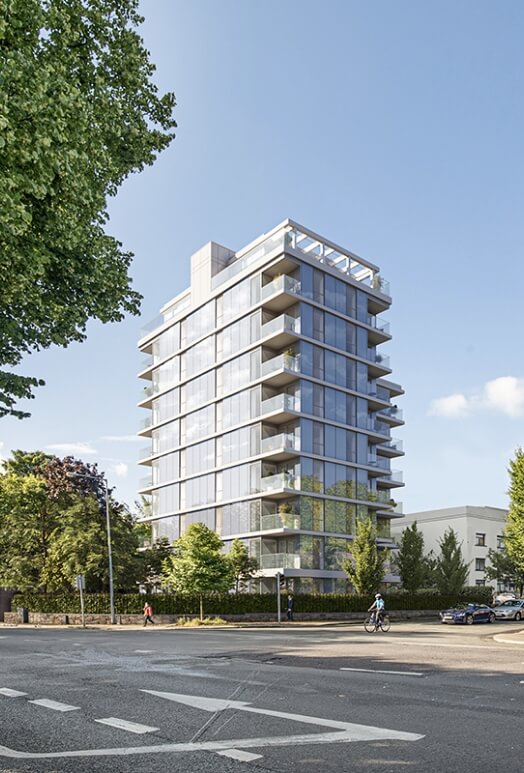 Appian Way
Appian Way will consist of 44 residential units located in Dublin 4, the development will be targeting BREEAM Excellent and EU Taxonomy Compliance.
Fibonacci Square
Four 1970s office blocks are making way for two exemplar interlinked six-storey office buildings designed to promote collaboration and built to international sustainability standards. Destined to achieve LEED Platinum certification, Fibonacci Square promises a state-of-the-art work environment and one of the most sustainable workspaces in Europe.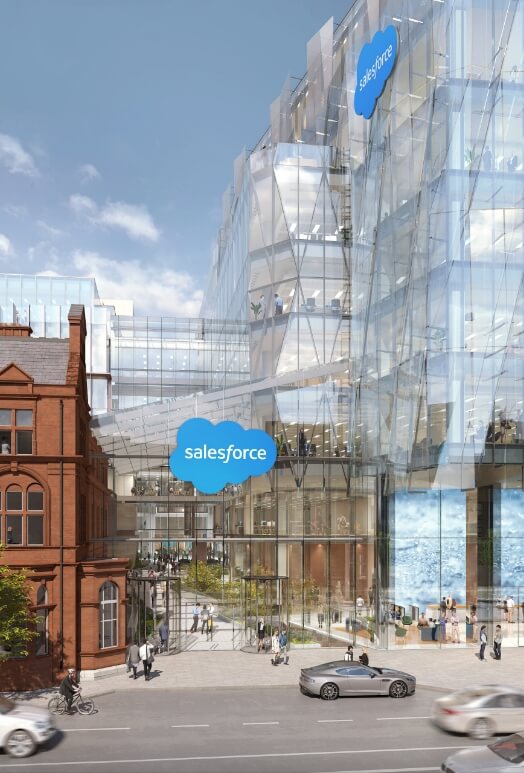 Salesforce Tower
Targeting Double LEED V4 Platinum and Net Zero Carbon certification, this new headquarters is pioneering a new way forward for sustainability, and is set to be one of the first Nearly Zero Energy Buildings (NZEB) enjoyed by a commercial occupier in the Irish market.