The Westin Hotel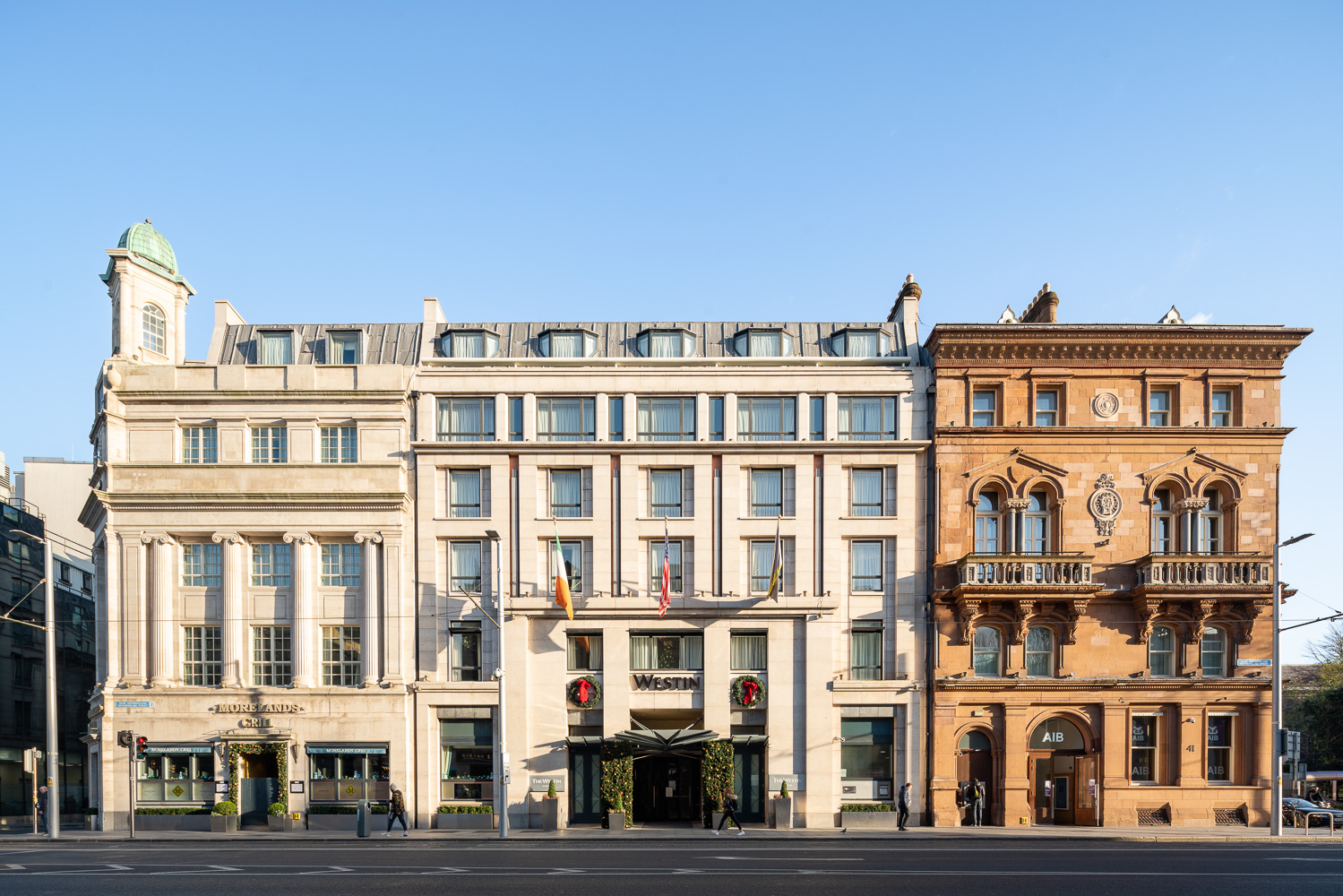 One of the finest 5-star hotels in the country, The Westin Hotel is the result of a sensitive multi-year restoration of a historic and architecturally significant city block on the edge of the city's cultural quarter, Temple Bar, and mere steps from Grafton Street, Dublin's premier shopping promenade.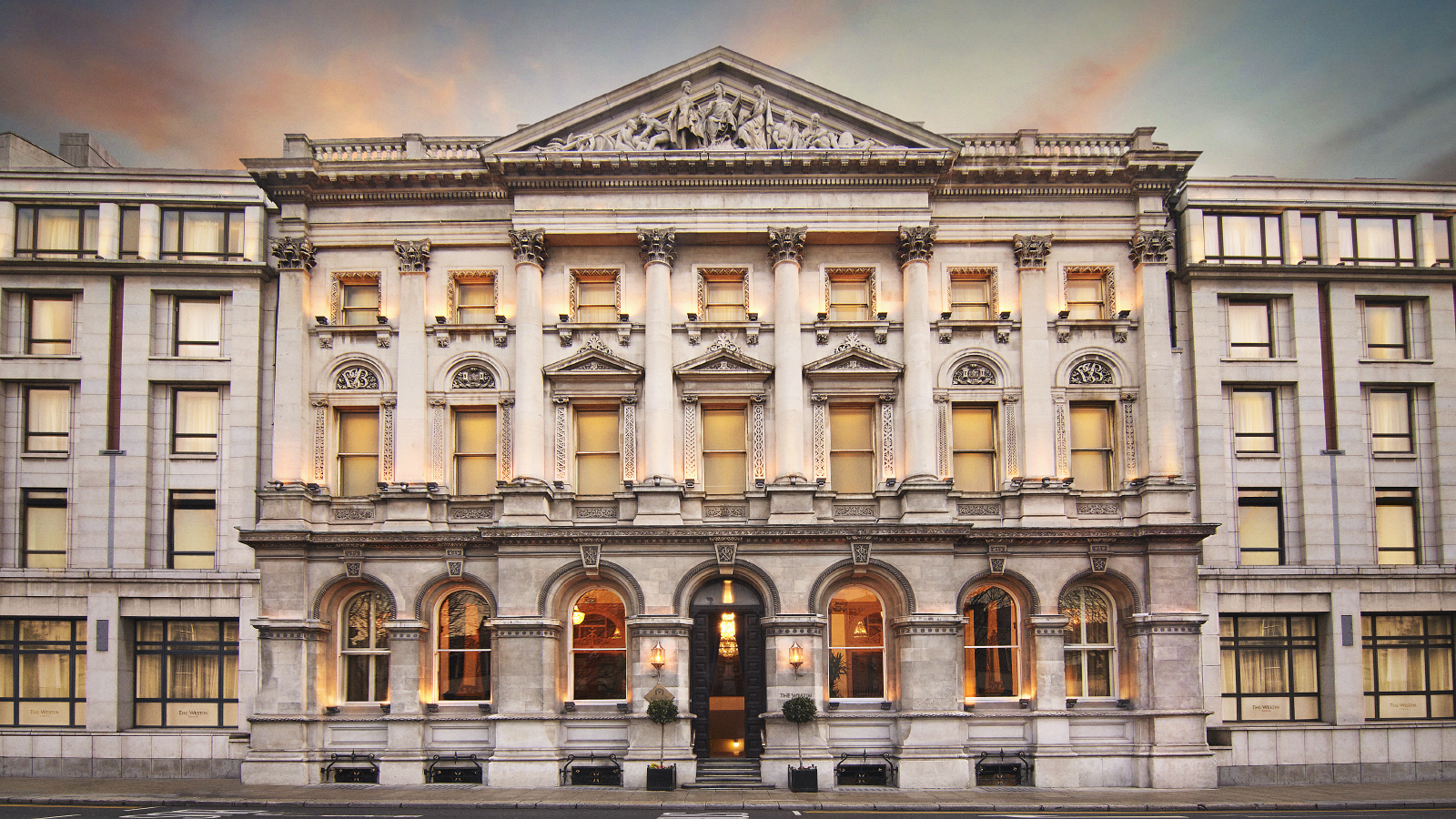 Bounded by three streets in one of the most prominent areas of the city, opposite Trinity College Dublin, the island site was assembled from 11 adjoining buildings comprising some of the finest examples of classical architecture in the capital, among them the famed Neo-Palladian Banking Hall designed by William G. Murray in 1866.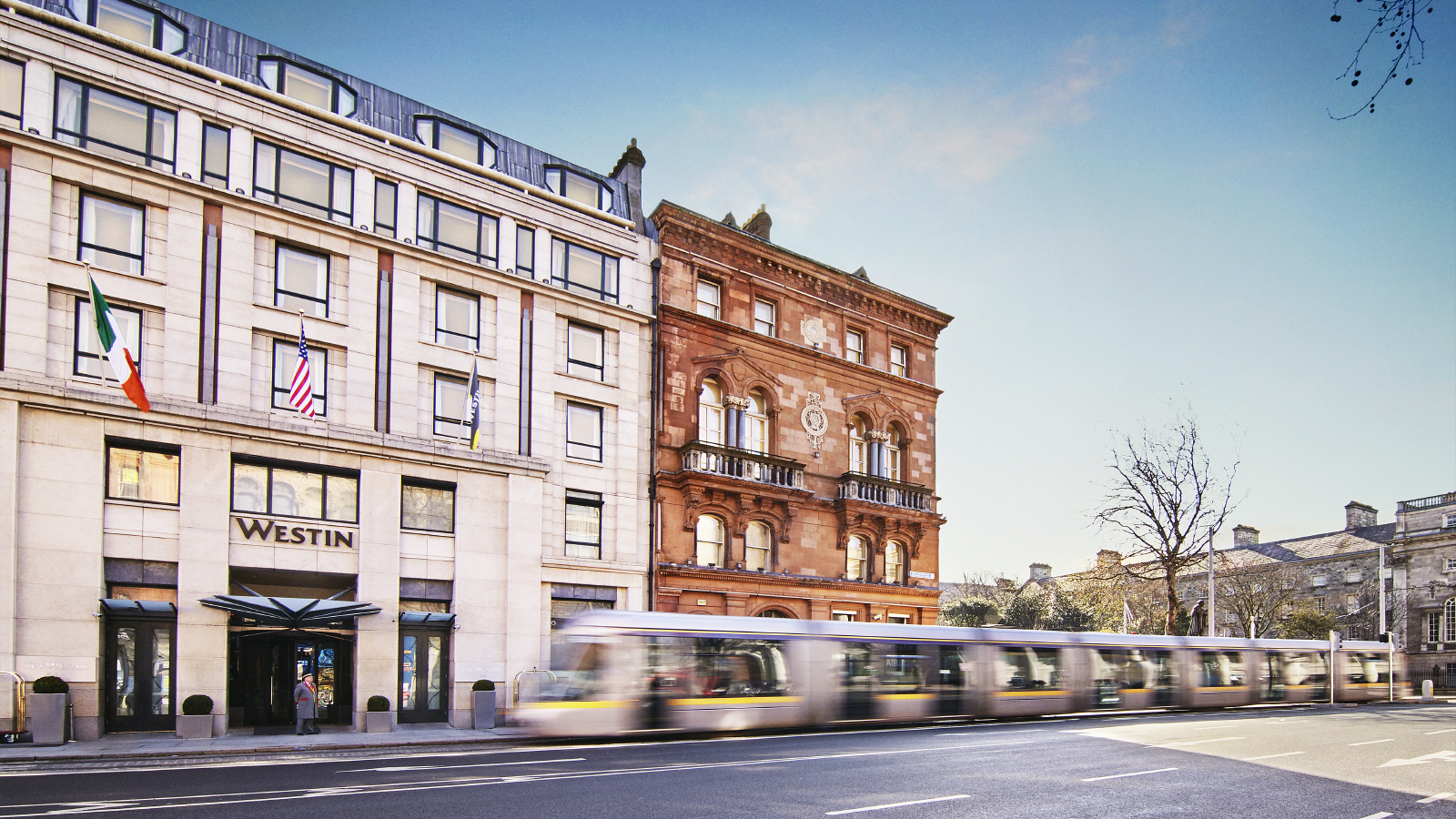 Conceived in the style of a Venetian palace, the adjoining 40-41 Westmoreland Street with its glorious sandstone façade was built in 1875 for the Scottish Widows Insurance Company, and has housed an AIB bank branch since 1966.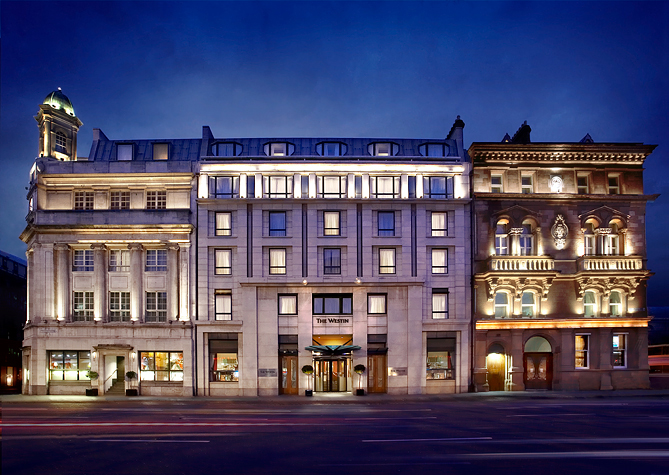 Our vision for a new 176-key luxury hotel development incorporated these protected structures into a reimagined 10-storey building with new double basement. Through conscientious planning, we devised a strategy for retaining and restoring the listed façades, excavating the basement beneath them, and enabling AIB to maintain banking services for its customers during a 30-month build programme.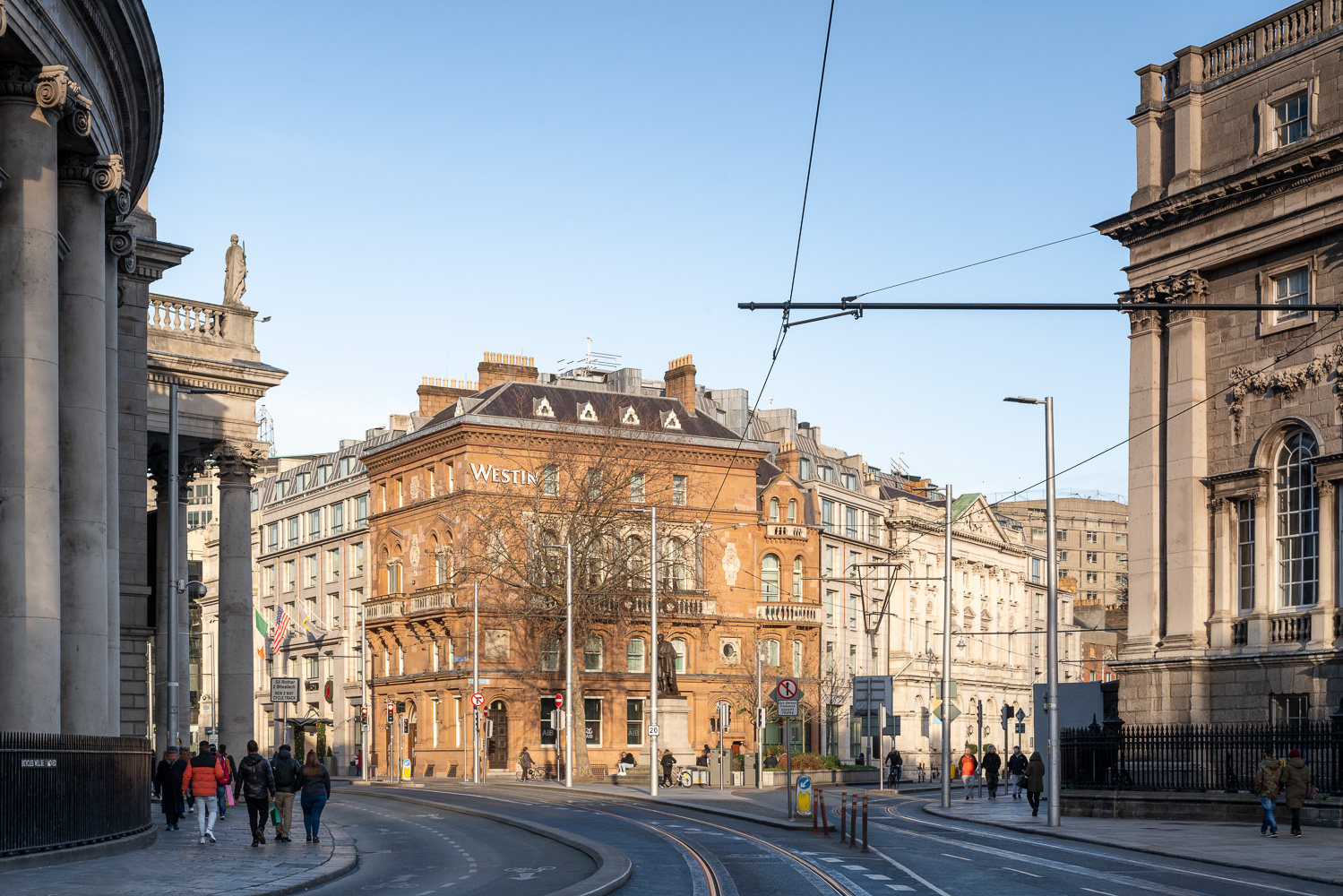 Since opening its doors in September 2001, The Westin Hotel has showcased a harmonious marriage of modern and period features. Every interior makes a statement on a grand scale, beginning with the lobby's open fireplace and captivating design opening out into the spectacular five-storey, glass-roofed Atrium Lounge.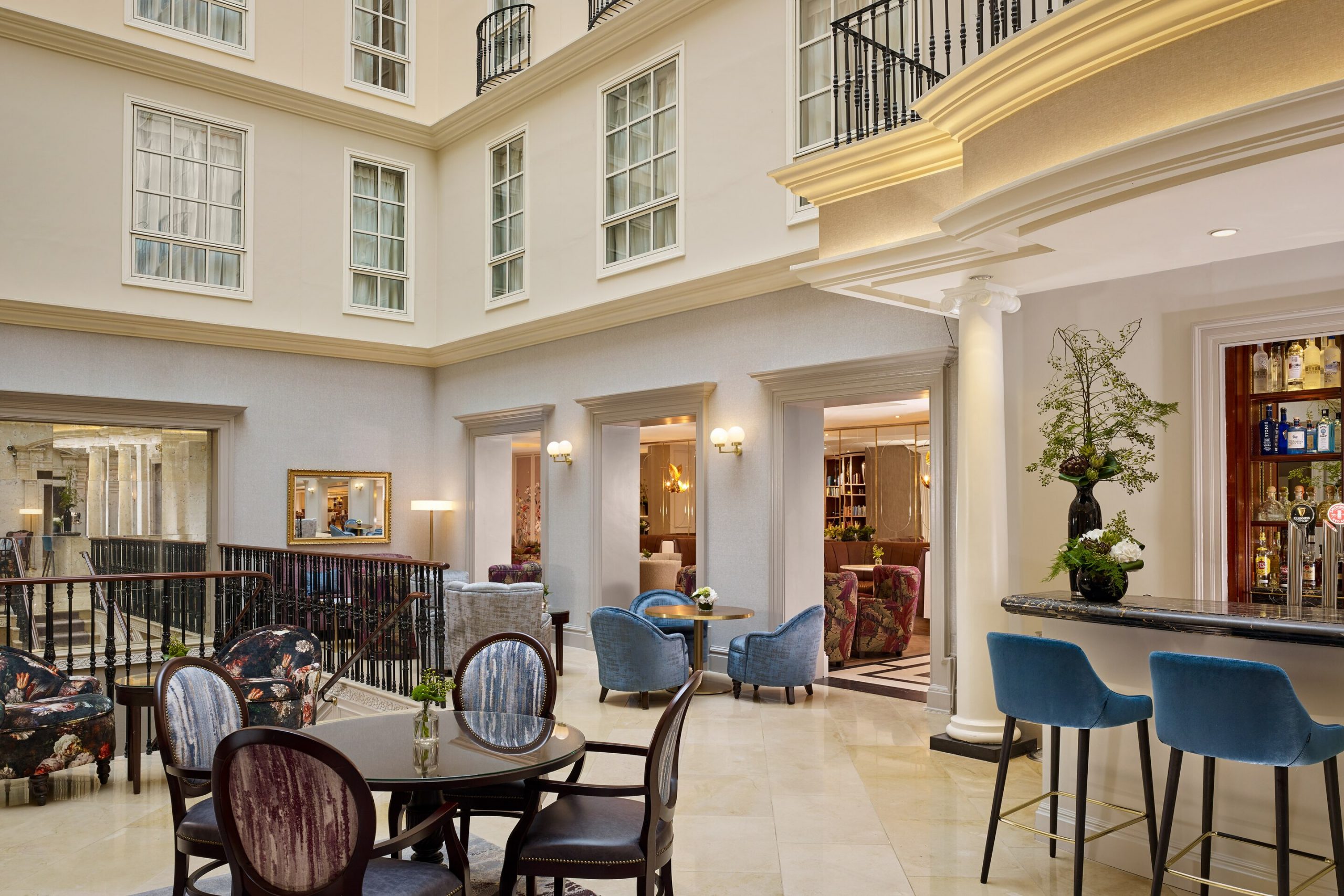 The original bank vaults of the Banking Hall have been reimagined as The Mint Bar, one of the city's most stylish meeting places. Now a ballroom and banqueting area, the Banking Hall features a fully revamped stained glass roof and four crystal chandeliers, commissioned during the restoration, with over 8,000 pieces of Waterford Crystal.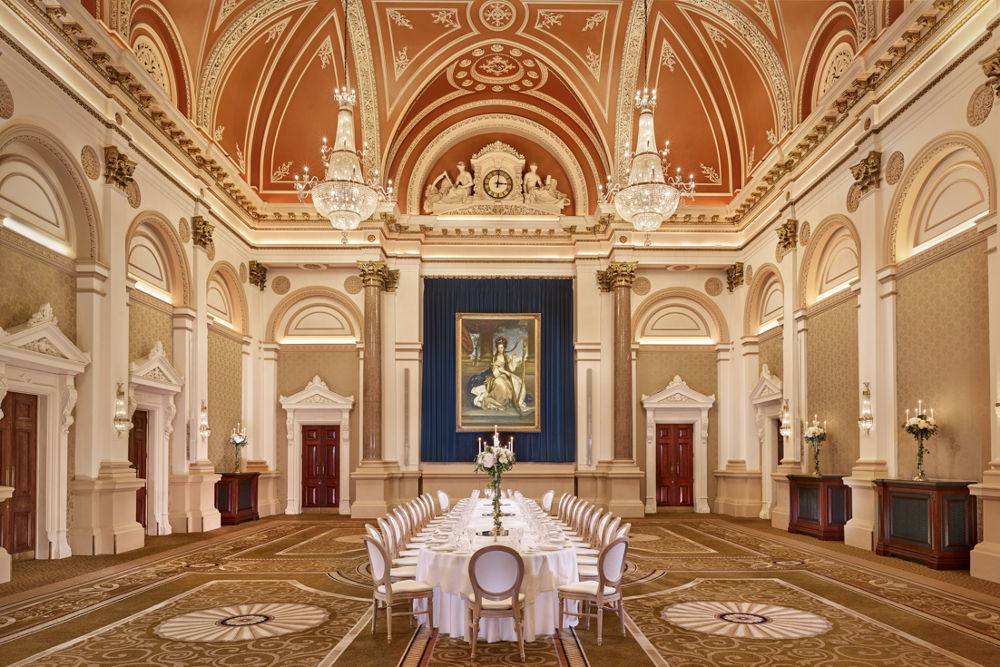 With the Westin Hotel Dublin, Ronan Group succeeded in creating a timeless hospitality venue with a true sense of place. The hotel formed part of our investment portfolio until its sale in 2014.