Bremore Port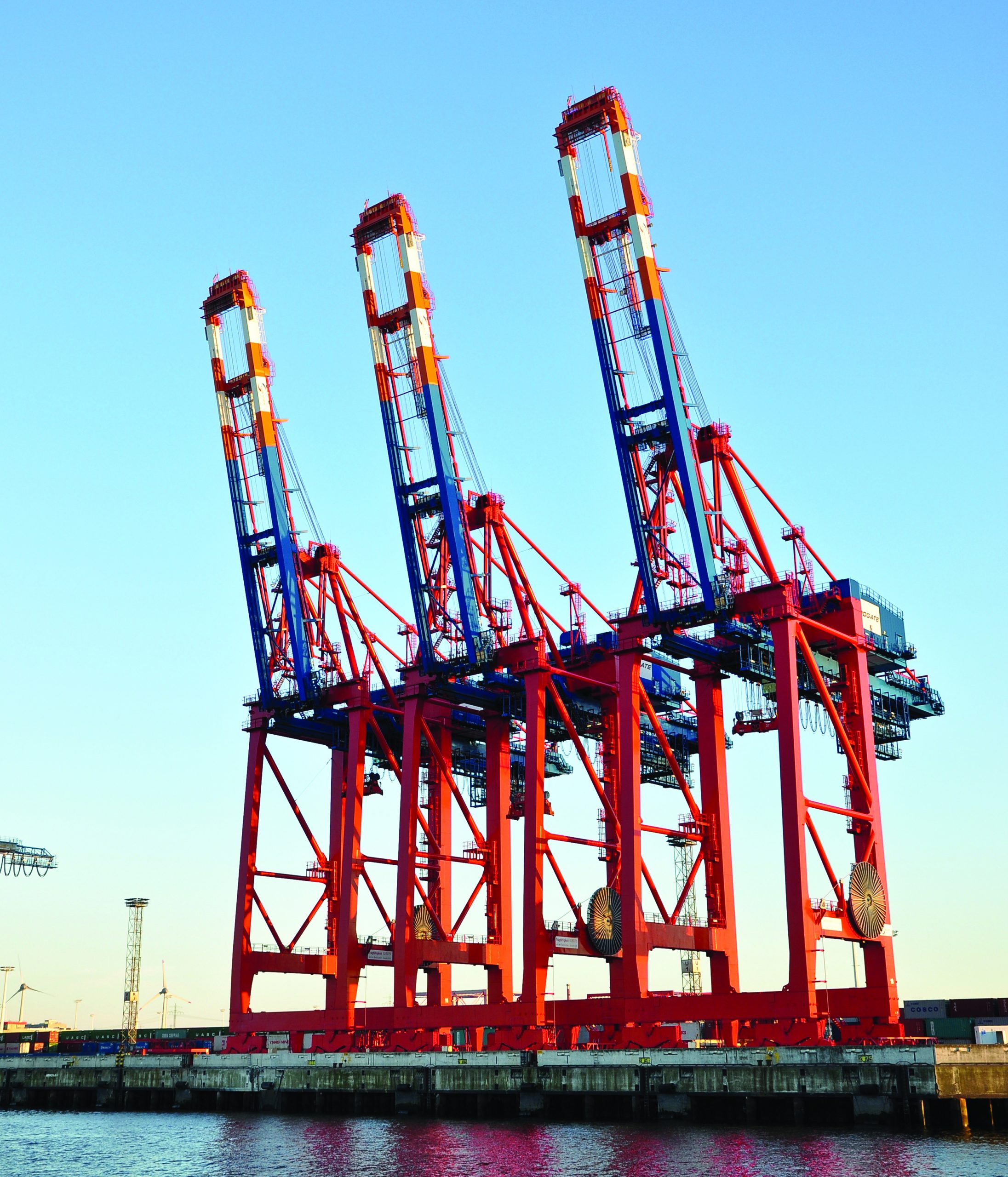 Bremore Ireland Port is a public-private joint venture company between Drogheda Port Company and Ronan Group Real Estate. The Company is developing a world class deepwater multi modal energy port on the most advantageous site on Ireland's east coast.

The project will add significant port and port logistics capacity consistent with national ports policy, and includes the provision of suitable facilities for green hydrogen and offshore wind turbine storage\assembly.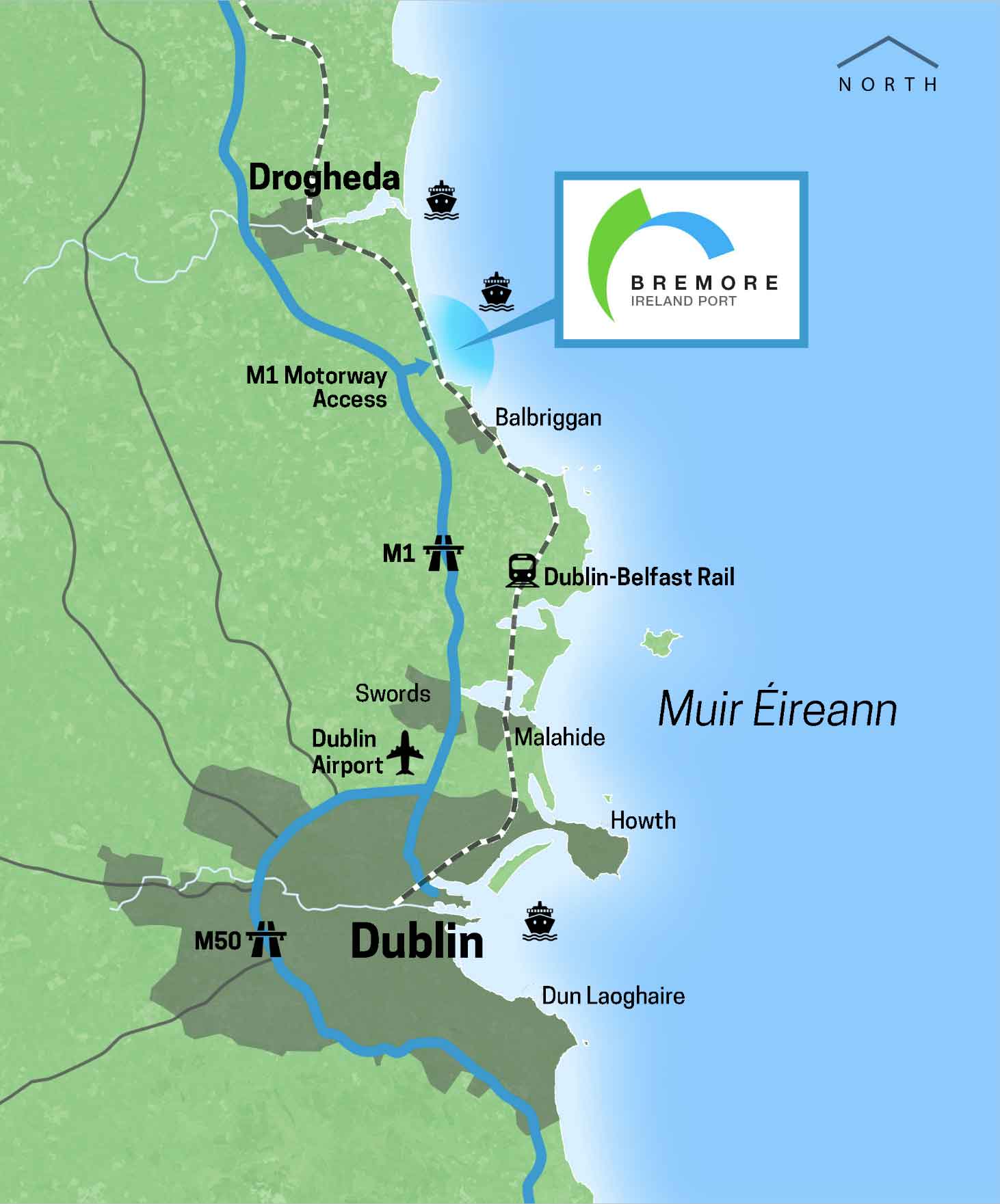 As a new distribution node in the Greater Dublin Area located between Balbriggan and Drogheda on the M1 economic corridor, it will contribute to the National and European climate objectives of transport decarbonisation, generation and servicing of renewable energy and will support region related social and economic activity.


Direct Link to M1 motorway
Direct link to Dublin-Belfast rail line
Core port on the EU Ten-T network
Fully integrated supply chain
Ireland's first energy port — wind energy to green hydrogen
Green Port
Fit for 55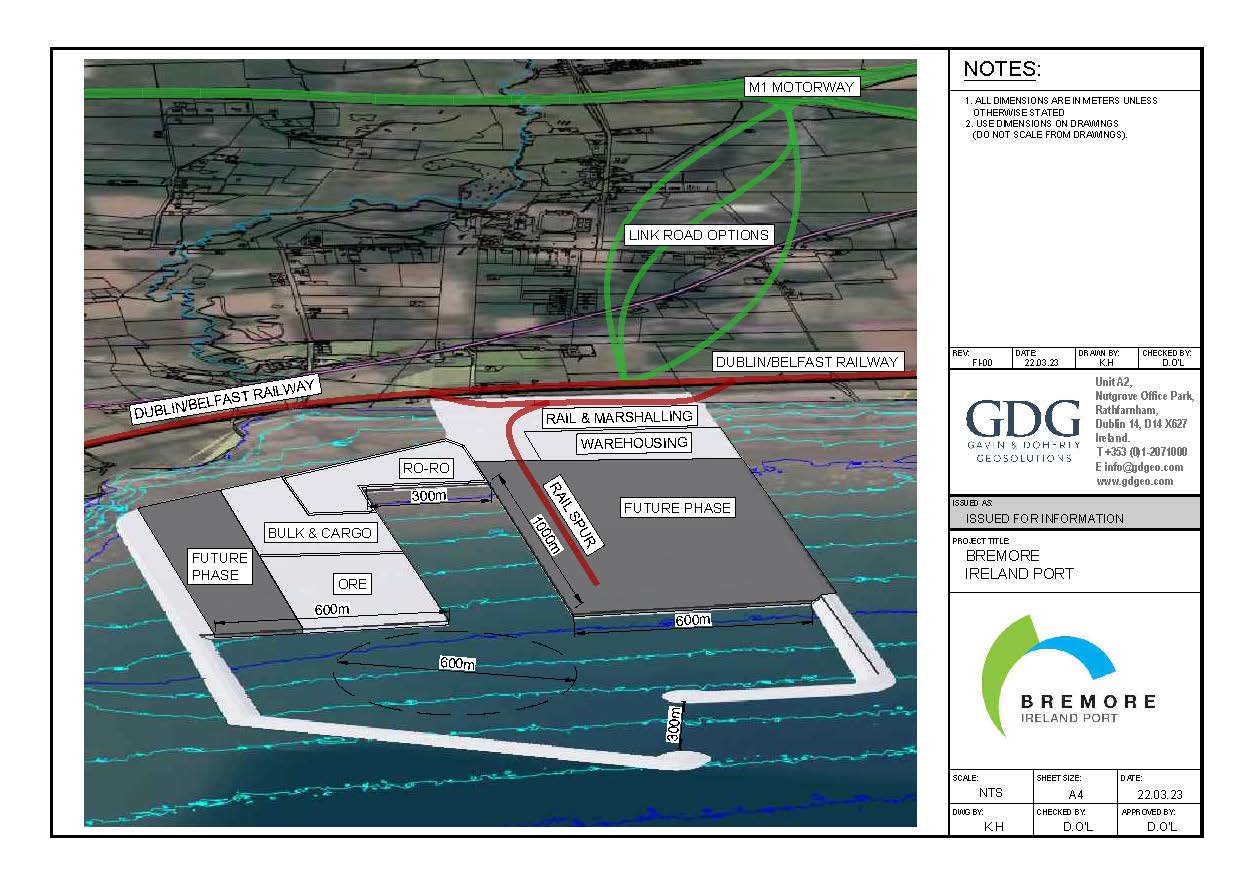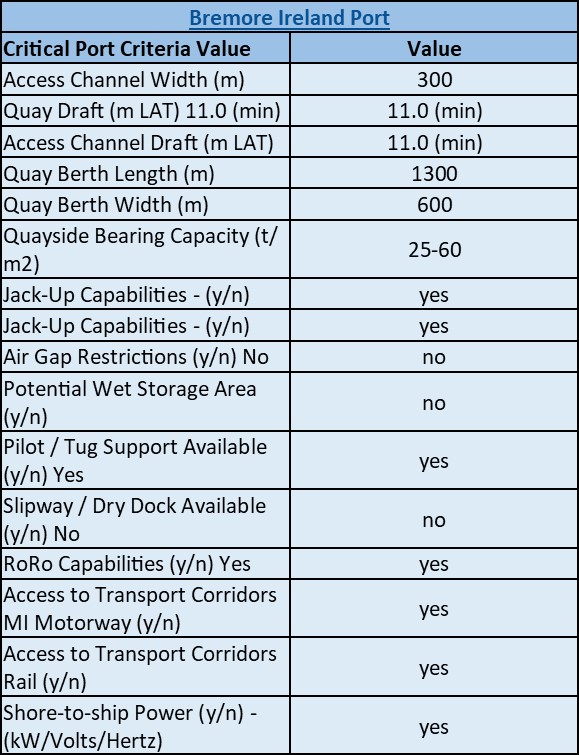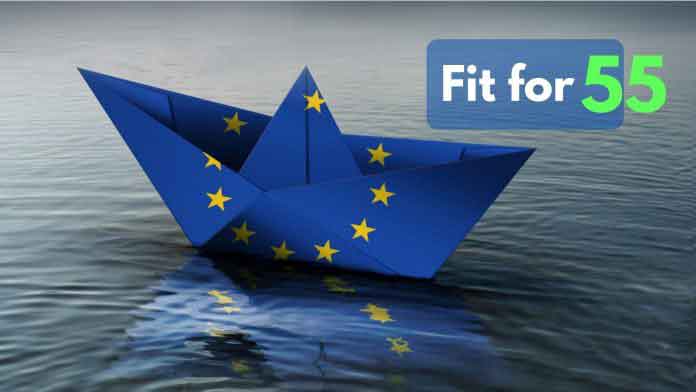 Drogheda Port Company have completed the necessary national public policy steps for the development of a new port development in deep-water to the south of the existing river port system. It is positioned on both the Dublin to Belfast motorway and rail line (in the port estate) and the first quays will be prioritised for offshore wind turbine lay down and assembly. Essential to the port logistics proposal is the complementary energy hub with capacity to generate green hydrogen and its potential green fuel derivatives. This greenfield development will contribute significantly to decarbonisation of heavy goods and marine transport.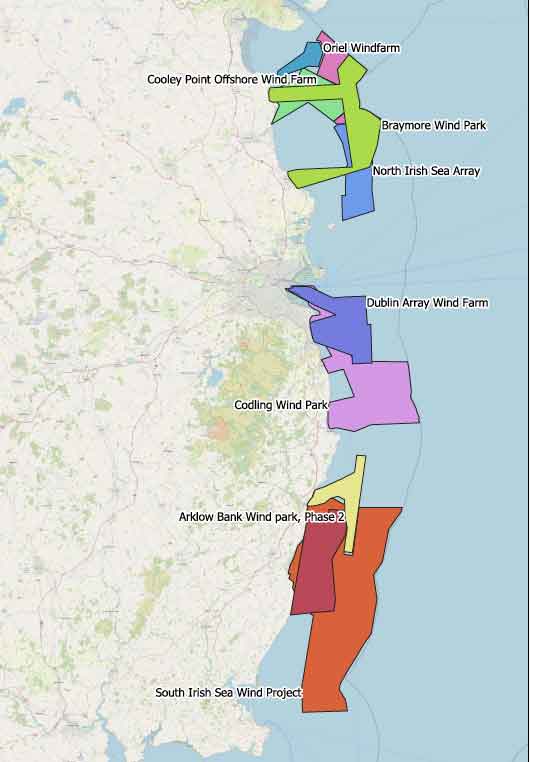 The Bremore development is a project on the EU Core Network – Greater Dublin Area Port Cluster - and was added to the national port planning landscape as Government policy in December 2021. After a public tendering process Drogheda Port Company have partnered with Ronan Group Real Estate to form a joint venture development vehicle.

During 2023/2024 the project team, which includes includes marine and landside design engineers; planning consultants; environmental, ecological and heritage specialists, are preparing the necessary material for a planning application in 2025/2026, including a public consultation process, and substantive discussions with port users and other stakeholders.

The Project will consist of four core developments