Bewley's Café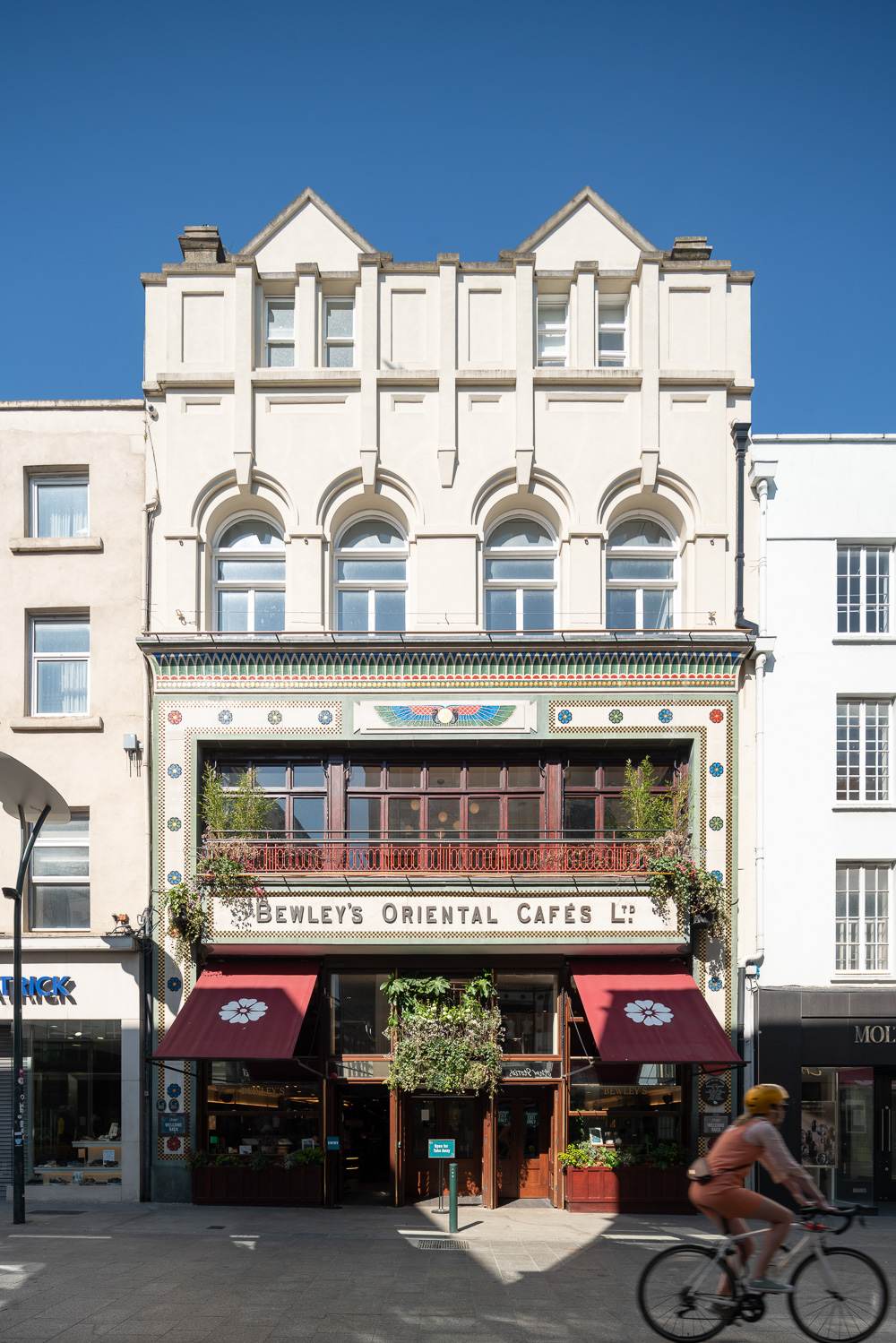 Opened by Ernest Bewley in 1927, Bewley's Café on Grafton Street is a five-storey over basement redbrick terraced building on Dublin's premier shopping promenade.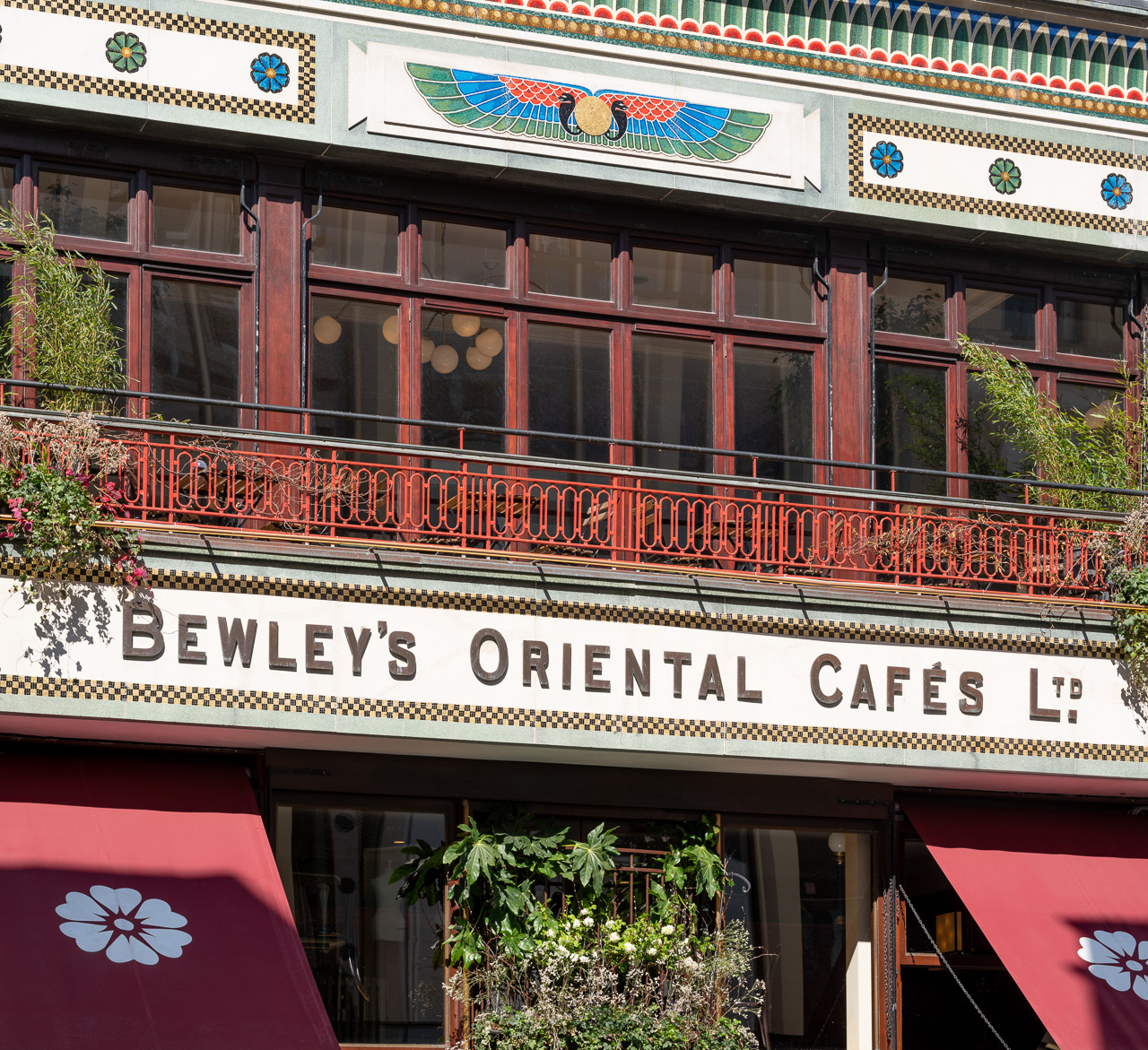 The mosaic tiled façade of this landmark retail building is Art Deco in style and enjoys a protected status, while the interiors reflect the grandeur of a European grand café featuring six stained-glass windows designed by renowned Irish artist Harry Clarke in 1927, with later decorative glass artwork from celebrated artists Pauline Bewick and Jim Fitzpatrick.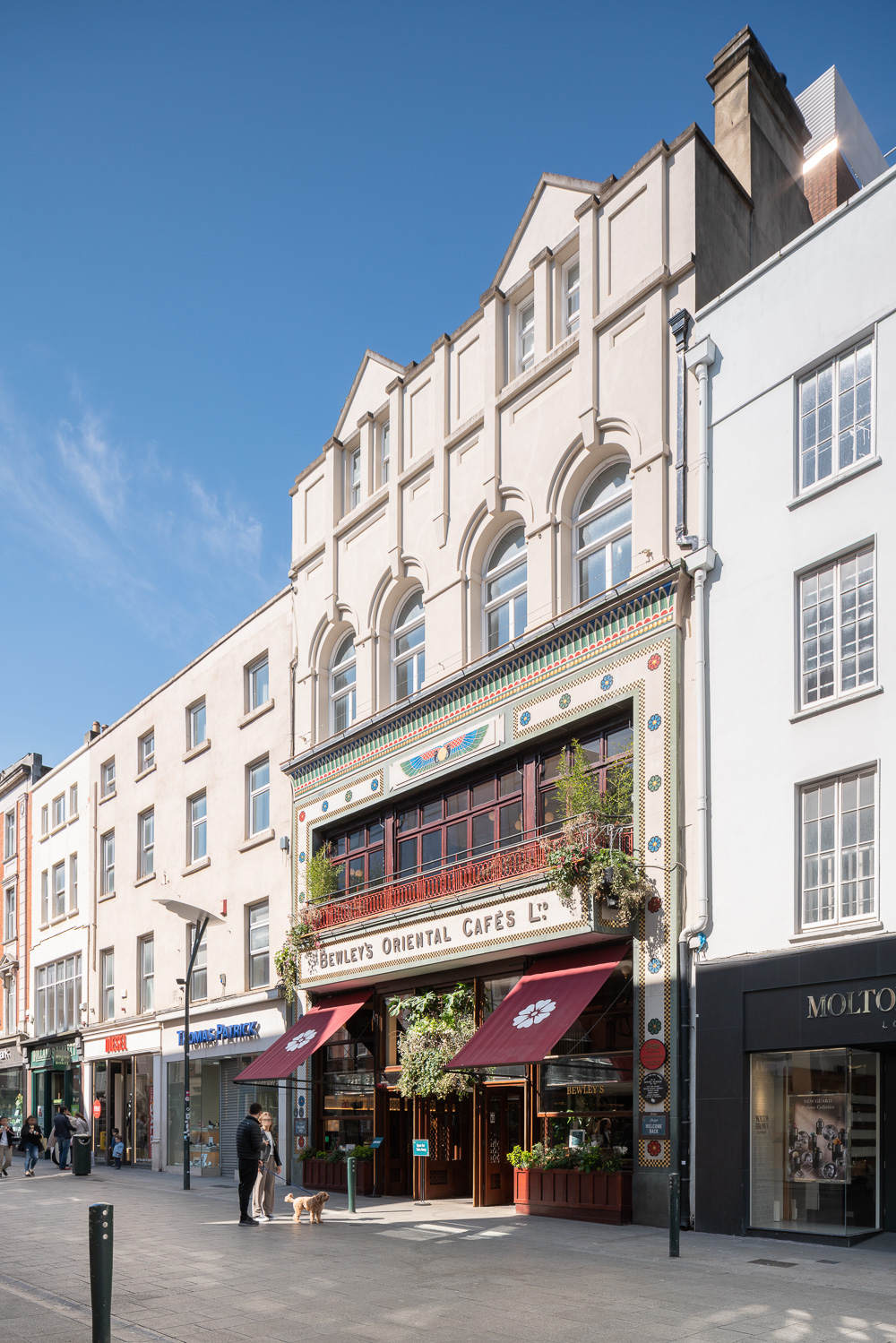 This historic meeting place leased by Campbell Bewley Group reopened in 2017 following an extensive €12m refurbishment which saw its 10 open fireplaces and a large, bright garden atrium with a balcony overlooking Grafton Street reinstated to their former glory. Bewley's is a Dublin institution and this building a true Dublin landmark.